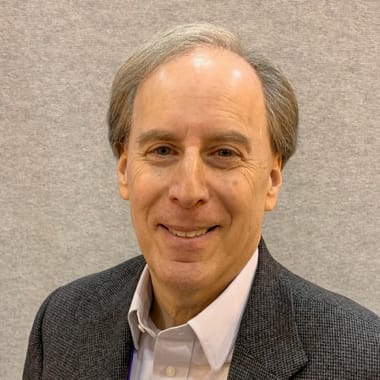 Ed Weiss
About
Ed Weiss's educational pedigree includes undergraduate study at Penn State and University of Strasbourg, France, and graduate work through Villanova University. He is currently the curriculum specialist for World Language at the Delaware County Intermediate Unit in suburban Philadelphia after spending nearly 40 years as French teacher and department chair at Haverford Township School District, where he was named teacher of the year.
In addition to his direct impacts on the students of Greater Philadelphia, Weiss has been an active contributor to the professional field of World Language education. As a consultant and author for College Board in French language, he has presented French language workshops and summer institutes in twelve different states. He has also been a reader, table leader and exam leader at the AP® reading for twenty years. Weiss has presented at The ACTFL Annual Convention and World Languages Expo, at the Northeast Conference on the Teaching of Foreign Languages ("Best of NECTFL" Award, 2014), at the Advanced Placement® National Conference. He is a recipient of the Rockefeller Foundation Grant and a three-time recipient of grants from the National Endowment for the Humanities.
In addition to being a valuable member of the author team for EntreCultures 1, alongside Hélène Schuster, Brittany Goings, and Elizabeth Zwanziger, Weiss is the co-author of the current Barron's guide to AP® French Language and Culture and the College Board APSI guide for AP® French.