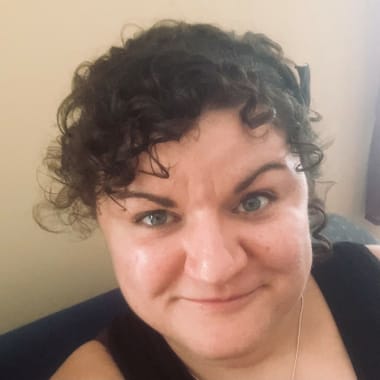 Erin Gibbons
About
Erin Gibbons knew she wanted to become a French teacher after her high school experiences at Aventure Française, a French immersion camp led by Reid Lewis. After high school, she obtained a bachelor's degree in French from Saint Norbert College, an undergraduate path that included immersive study at the Université Catholique de Lille. Erin went on to complete a Master's degree in Curriculum and Instruction with ESL Endorsement from Concordia University. In 2014, she was recognized by the French Embassy with a scholarship for a stage pédagogique to study at the CAVILAM language institute in Vichy.
Erin has been a French educator for over thirteen years, during which time she has had the opportunity to teach every level of language learner. She currently teaches at Barrington High School in Barrington, IL, where she is a member of the Blended Learning Cohort and World Language Steering Committee. Her achievements led to her being recognized as ICTFL Paul T. Griffith Teacher of the Year, and CSCTFL Teacher of the Year Finalist.
Erin has been an Executive Council member of her region's AATF affiliate for a decade, most recently in roles of Secretary and Concours Oral "Champions d' expression" Coordinator. She has also been a frequent presenter at CSCTFL, ICTFL, and AATF conferences since 2012, covering topics such as flipped/blended classrooms, AP strategies, and teaching with the novel Oscar et la dame rose. In November 2017 an article she co-authored with Stephanie Hill, DIY Immersion Night: Deux perspectives, was published in AATF National Bulletin.

Erin Gibbons' classroom-tested insights have made her an important part of the EntreCultures 2 author team, alongside lead author Elizabeth Zwanziger, and co-authors Florence Falloux and Jan Hagedorn.