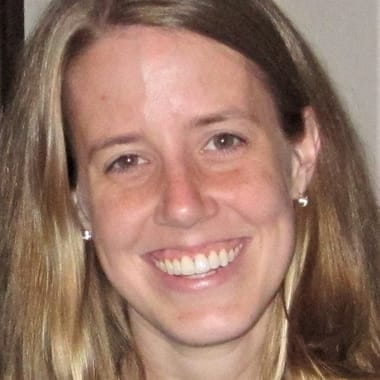 Jan Hagedorn
About
Dr. Jan Hagedorn credits her passion for French to her phenomenal high school language educators, who inspired her to pursue language study at the College of William and Mary. Studying abroad for a year in Montpellier, France as part of my undergraduate experience further encouraged her passion for language, literature, culture, and teaching. After obtaining a dual B.A. in French and Hispanic Studies, Jan went on to complete an M.A. in Education Curriculum from the College of William and Mary, and an M.A. in Spanish from George Mason University, and a Ph.D. from Curriculum and Instruction with a focus on world language education and second language acquisition from the University of Wisconsin-Madison.
During Jan's teaching career, she taught high school French and Spanish in Fairfax County, Virginia, and Monona, Wisconsin. She has also taught elementary and high school learners at French immersion summer programs. As a doctoral student at the University of Wisconsin-Madison, she taught world language teaching methods courses and worked closely with undergraduate student teachers of world languages. She has also taught continuing education courses for adults in French and Spanish, and Spanish courses for teachers in dual language immersion schools.
Jan's experience with learners at every level from elementary through adult makes her an invaluable member of the EntreCultures 2 author team alongside Erin Gibbons, Florence Falloux, and lead author Elizabeth Zwanziger.
Jan's Programs
Textbook
Communicate, Explore, and Connect Across Cultures
Novice High —
Intermediate Low