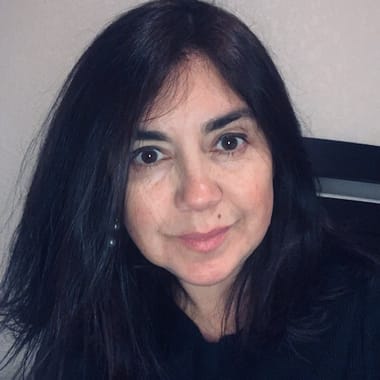 Cecilia Herrera
About
Cecilia Herrera's career in World Language education began as an ESL educator in Viña del Mar, Chile. She holds an M.A. in English and Education and an M.A in Spanish American Literature from the Universidad de Playa Ancha de Ciencias de la Educación.
Cecilia has served as a valued instructor in Spanish and Latin American Culture and Language courses for the University of Wisconsin-Oshkosh, Lawrence University, and Fox Valley Technical College. She continues to be a dedicated instructor within all three academic communities.
Herrera has participated in over a dozen workshops on pedagogy, assessment, the intersection of culture and education, and teaching tools - from textbooks to technology. She is an exam leader for the College Board's AP® Spanish Language and Culture Exam Reading, and a member of the national development committee for the College Board's CLEP Spanish exam. She also serves as Co-Director for the Latin American and Spanish Film Festival at Lawrence University.
Herrera is on the author team of EntreCulturas 4 with Megan Cory and Catherine Schwenkler, and Triángulo APreciado 6.ª with Louis Baskinger, Frank Masel, and John McMullan. She is also the author of "Coming Back", The Art of Truth-telling About Authoritarian Rule, Madison University Press 2005.
LINKS
Salvador Dali Meets Lady Gaga: Art and Culture in the Language Classroom