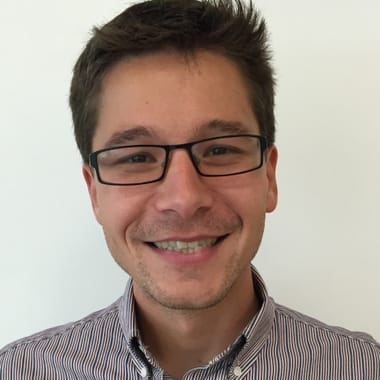 Frank Masel
About
Frank Masel's study of World Language education includes a B.A. in Spanish with a French Minor from Berea College, and an M.A. in Teaching with a Concentration in Spanish Language from Eastern Kentucky University. His classroom experiences include teaching Spanish 1, 3, and AP® levels in Kentucky and Maryland, teaching English at a bilingual elementary school in Spain, and instructing college students as an adjunct professor.
Masel currently teaches a variety of levels of Spanish and French at Catonsville High School just outside of Baltimore, Maryland. In addition, he sponsors the high school's International Club and a service-learning club. Outside of the classroom, Masel is a Table Leader for the AP® Spanish Language and Culture exam.
Masel has contributed his teaching experiences to the author team for the Wayside Publishing title, Triángulo APreciado 6.ª with Cecilia Herrera, Louis Baskinger, and John McMullan.
LINKS
How We Wrote This Episode 1: Frank Masel on Triangulo APreciado
How We Wrote This Episode 2: Frank Masel on Triangulo APreciado
How We Wrote This Episode 3: Frank Masel on Triangulo APreciado
How We Wrote This Episode 4: Frank Masel on Triangulo APreciado
How We Wrote This Episode 5: Frank Masel on Triangulo APreciado
How We Wrote This Episode 6: Frank Masel on Triangulo APreciado
When Realities Collide (blog post)
Frank's Programs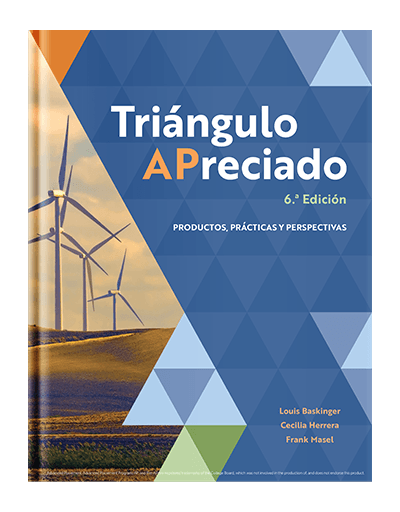 Textbook
AP® Spanish Language and Culture
Intermediate High —
Pre-Advanced