German
InterKulturell 2
Learn German and explore its culture with InterKulturell
Coming Soon in 2024
Level 2 / Novice High — Intermediate Low
Overview
InterKulturell is a new comprehensive four-level, proficiency-based, thematically organized program that fosters a lifelong love for learning the German language and culture.
InterKulturell 2 recycles grammar, vocabulary, and culture introduced and used in Level 1 and leverages real-world communicative tasks so that learners can acquire new vocabulary and grammar in context.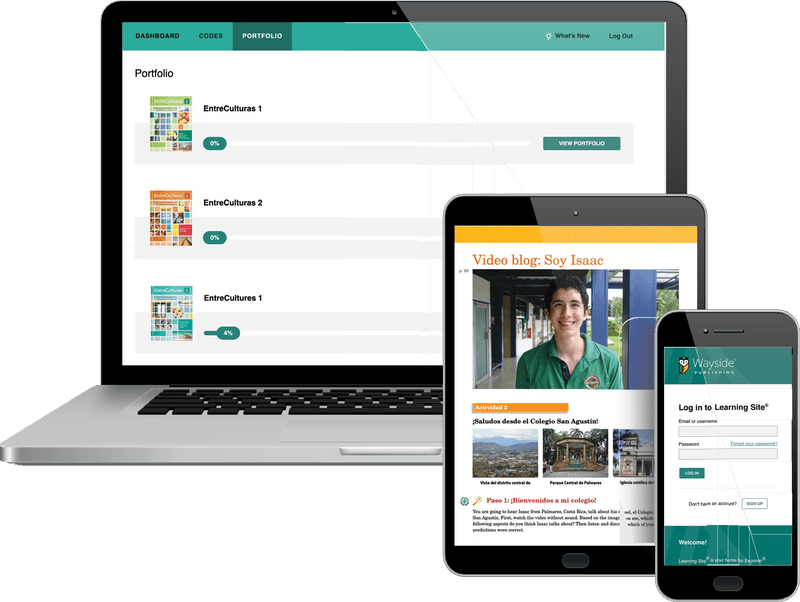 Learning Site®
Access InterKulturell 2 online through Learning Site® which brings classes together and personalizes the learning experience with its interactive platform that unites content, technology, and pedagogy. InterKulturell is the first Wayside program to feature modular functionality that allows you to have more control over how you teach. It allows you to move around unit modules within the program structure, so you can adapt the material to your teaching style and learners needs.
Features
Each teacher edition of InterKulturell 2 shows you how to incorporate proficiency-based instruction into your classroom, providing ample tips and suggestions throughout each unit.

InterKulturell 2 includes AP® and IB themes from the very beginning. Teacher resources in the end matter of the Teacher Edition outline the themes and subthemes, so learners can prepare for this trajectory from the very beginning of the program.

InterKulturell 2 is filled with unit-aligned resources from across the German-speaking world, like podcasts, videos, infographics, articles, stories, poems, and more.

The U.S.-based authors of InterKulturell 2, all educators and leaders in the field, used a backward-design process in developing the overall curriculum and each unit. At the unit level, they first decide on unit objectives, then write the summative assessment based on that, then write the three formative assessments, and then build each unit section based on meeting the goals of these formative and summative assessments.

Assignable Can-Do statements in each unit of InterKulturell 2 show learners a direct connection between tasks and the learning target. Learners can upload completed Can-Do assignments to their student portfolios to show growth, and when it is time to evaluate their learning, students can complete performance-based formative and summative assessments.

InterKulturell 2 nurtures your learners' interculturality by reflecting on the products, practices, and perspectives of German-speaking communities, to develop in students the capacity to make connections between elements of the target culture and their own culture. Teen video bloggers from around the German-speaking world provide unscripted insights into the themes of the units with activities built around the videos.

With InterKulturell 2 learners gain significant cross-curricular content knowledge spanning art, literature, humanities, and STEM. Learners actively participate in STEM-centric activities seamlessly woven into their German language acquisition and cultural exploration experiences.

InterKulturell 2 fully aligns with ACTFL's World-Readiness Standards and incorporates Can-Do Statements, performance descriptors, and proficiency guidelines.
All the Support You Need
Professional Development

Wayside's Instructional Strategists and Instructional Technologists make it easy to access timely, free professional development opportunities.

Conferences

Our Instructional Strategists attend and speak at many conferences throughout the year.

Podcasts

Wayside's podcasts, Language Lounge and CI Diaries, discuss wide-ranging topics that affect educators.

Reading Room

Is there a topic you want to learn more about? Explore our Reading Room for articles by our Instructional Designers and other world languages educators in the field.

Grants and Scholarships

Wayside's Languages Matter Grants and Scholarships Program offers awards to teachers. With new topics and awards each month, there are plenty of opportunities to get your idea funded.

Extra Support On Demand

Our Support Center houses a wealth of articles that touch on the nitty-gritty of using Wayside products, and our U.S.-based Customer Support staff are available Monday-Friday, 8 a.m. to 8:30 p.m. EST.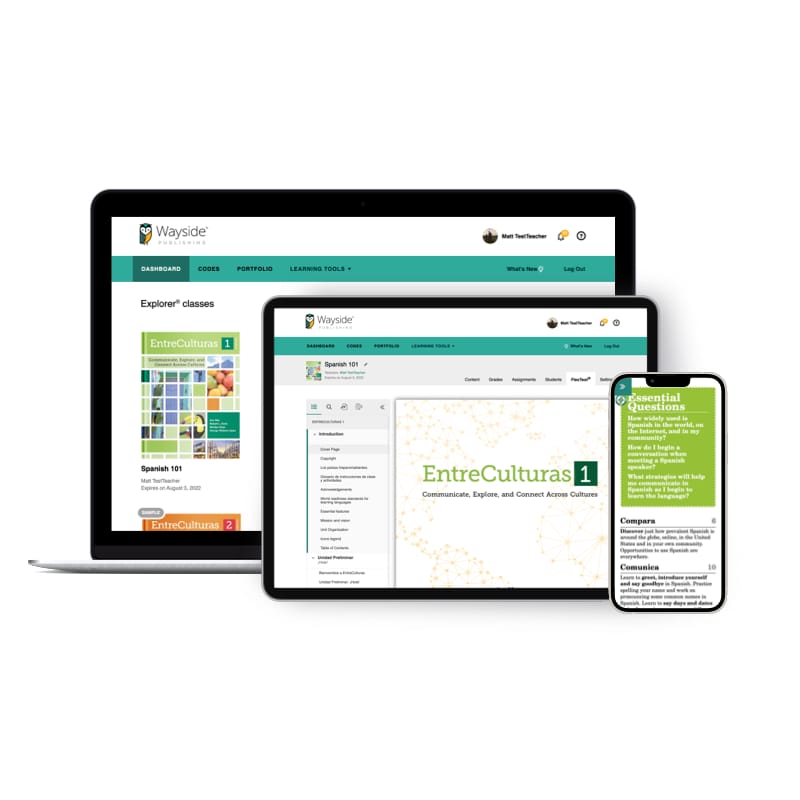 The Interactive Digital Textbook
Your FlexText® is the page-by-page digital version of the textbook and is available through your Explorer® class or the FlexText® Library link on your Dashboard. Don't want to bring home your textbook? No problem! FlexText® is available wherever there is internet access.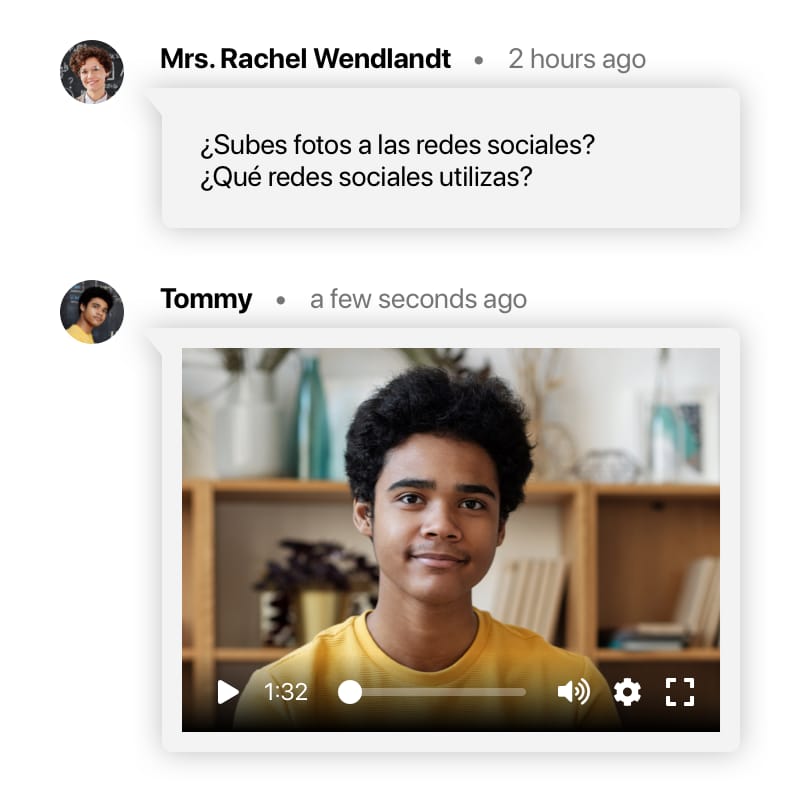 A Community Bulletin Board
Learners and teachers alike use the Classroom Forum anytime as their online community bulletin board. Teachers love posting lesson openers, polls, links to external resources, and more. And students can comment, exchange GIFS, and upload audio, videos, and photos.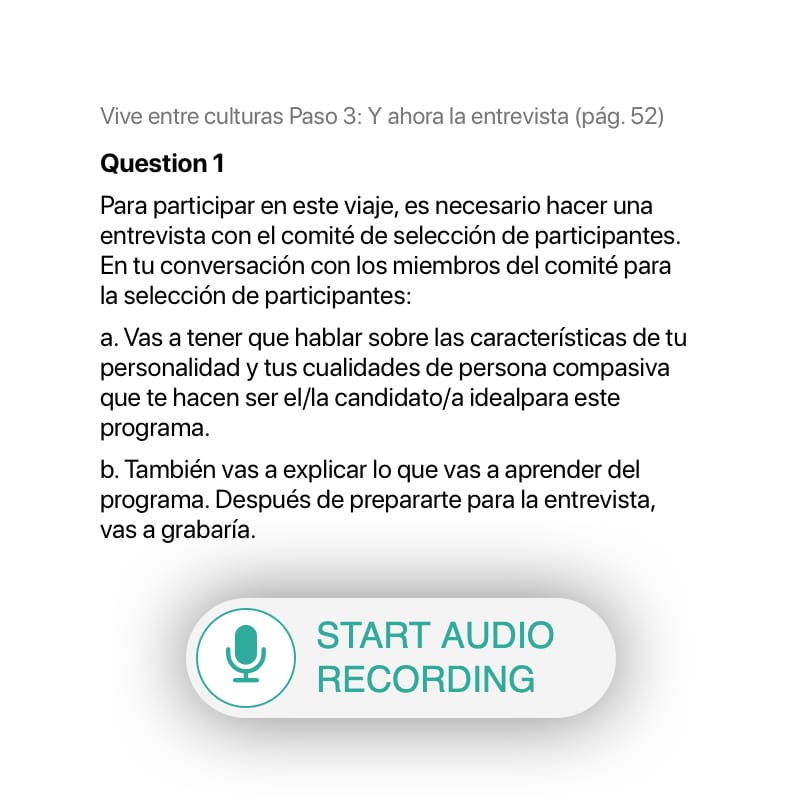 Learning to hold a conversation
Mock conversations with pre-recorded conversation prompts challenge your learners to hone their conversational skills. Learners record themselves replying to comments and questions, and the recorded conversations can be added to their portfolio as an artifact.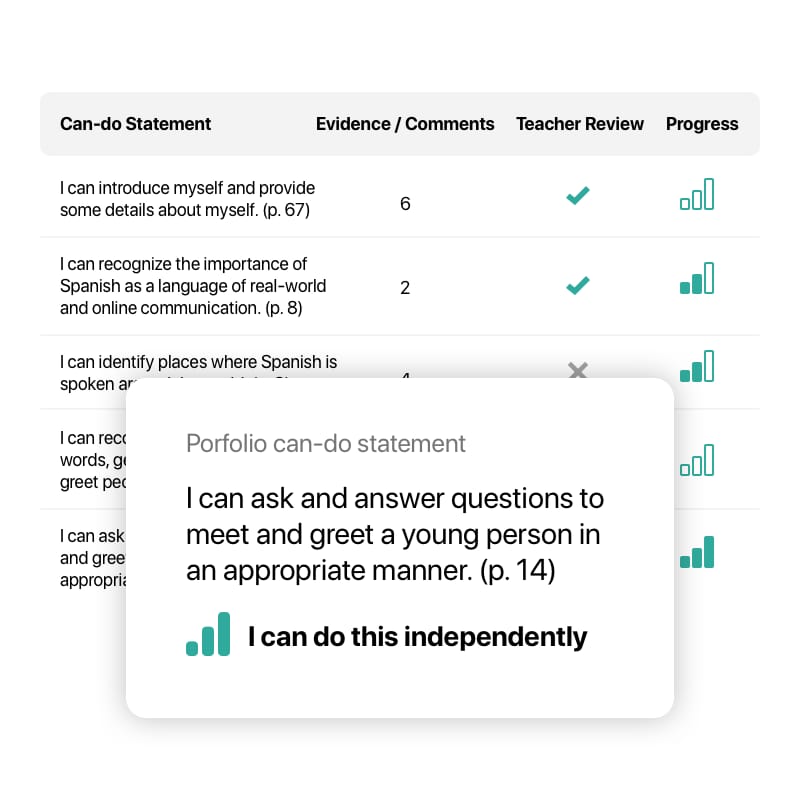 Tracking Their Own Progress
Online student portfolios follow learners from unit to unit, level to level. Students can upload evidence of what they can do in the language - assigned Can-Do statements, activities, quizzes, audio files, PowerPoint and Word files, and more. This allows them to set goals and reflect on their progress related to Can-Do Statements.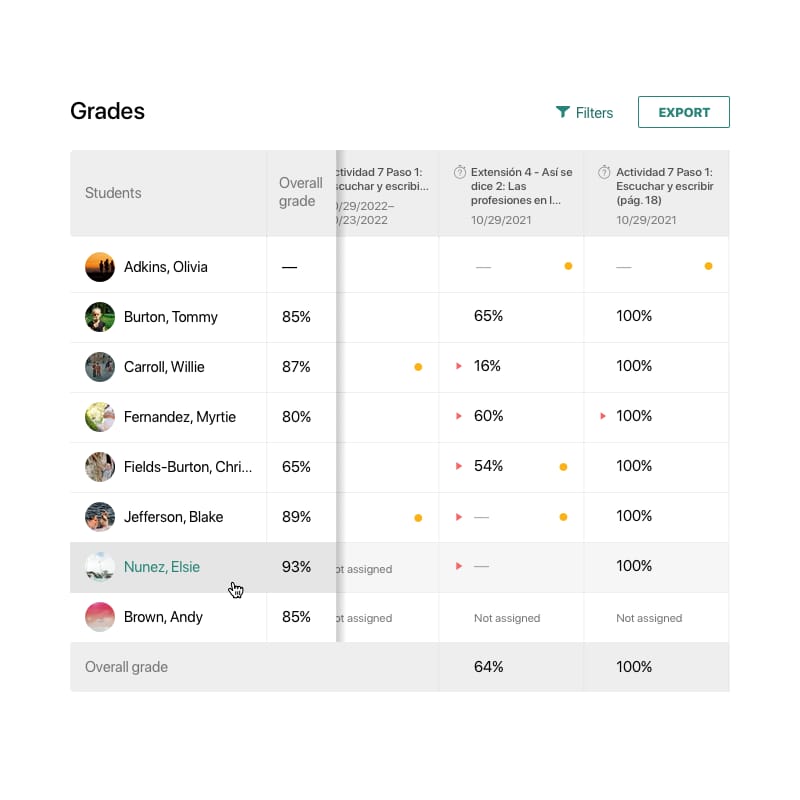 Efficient, Integrated Grading
Use the online calendar to remind students of upcoming assignments and deadlines, assign tasks to specific learners or an entire class, and more. Explorer® lets you know when your students complete their work and alerts students as soon as you've graded. Grade each quiz question response without opening each question in Explorer®. Automatic grading is available where appropriate.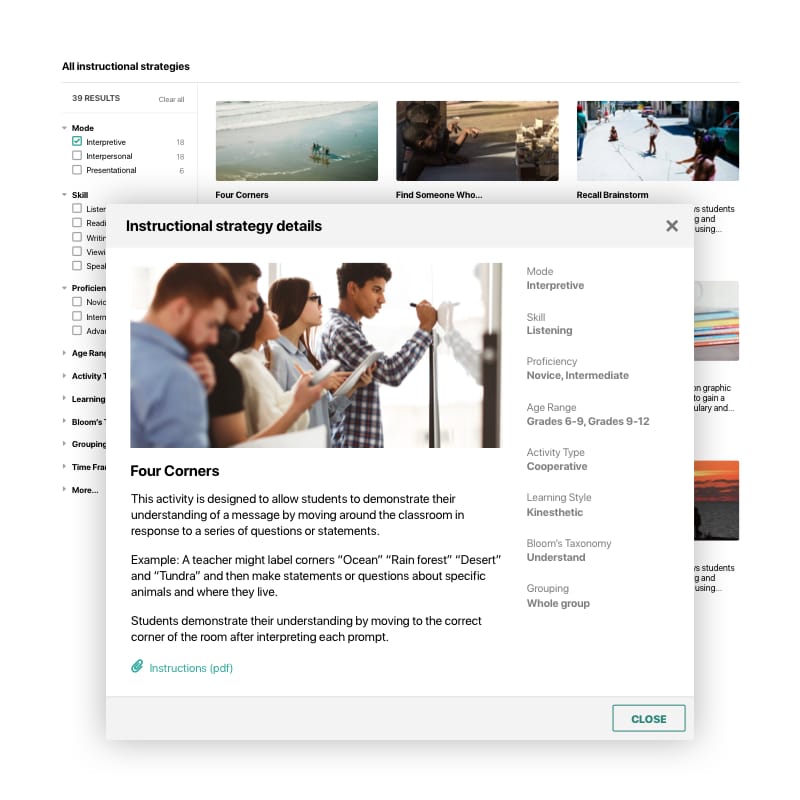 More Than 200 Ideas
Wayside's Instructional Strategies Toolkit provides loads of instructional ideas and approaches that can be filtered by mode, skill, proficiency level, activity type, learning style, and more! Whether you are a new teacher or want to find new strategies, the toolkit provides built-in world language methodology and pedagogy training at any time.
Complete the InterKulturell Collection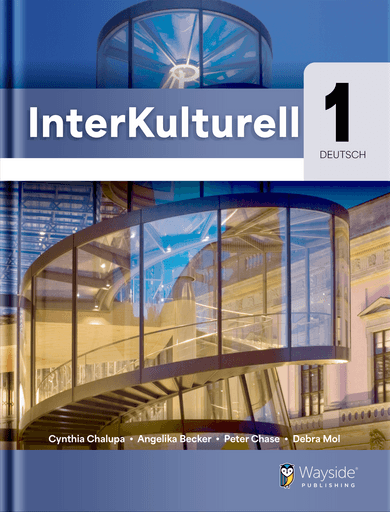 Textbook