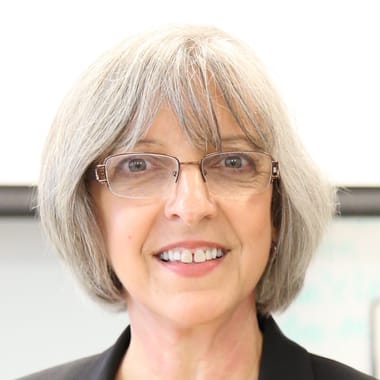 Ann Mar
About
Ann Mar's well-rounded background in world language education includes a bachelor's degree in anthropology from the College of William and Mary and a master's degree in applied linguistics from the Universidad Nacional Autónoma de México.
A recipient of Humanities Texas' James F. Veninga Outstanding Teaching of the Humanities award in Texas, Mar teaches intermediate and advanced Spanish and twelfth grade Spanish Immersion at Alamo Heights High School in San Antonio, Texas. There, she also serves as chairman of the Languages Other Than English (LOTE) Department.
In addition to her accomplishments in the classroom, Mar is vice president of the San Antonio de Béjar Chapter of the American Association of Teachers of Spanish and Portuguese (AATSP), serves on the Advanced Placement Spanish Language and Culture Exam Development Committee, is a College Board Advisor, and is a long-time table leader and reader for AP® Spanish Language.
Mar was a valued member of Wayside Publishing's EntreCulturas 1 author team alongside Maritza Sloan, Robert L. Davis, and George Watson-Lopez. Prior to this collaboration, she coauthored the College Board's curriculum module El agua es vida, and other AP® Spanish language professional development publications.
Photo by Humanities Texas