It has been such a whirlwind of a year, especially as educators; we have been forced to revamp and rethink our methods in this unprecedented time. After scrambling to teach virtually last spring, many of us returned to our classrooms in a hybrid format this fall, while others are still teaching completely online. Our profession as we know it changed in what seemed like the span of a single day.
We are all familiar with back-to-school nights at the start of the year. Typically, they are opportunities to share basic information about our classes and meet our students' families. This year, just like everything else, it's going to look a bit different. Here are four ideas to help make your virtual event as engaging as possible.
1. Create a video
If your school is organizing a virtual back-to-school night, consider creating a short video in which you introduce yourself and share basic class information. As a language teacher, feature a few fun phrases in the target language to give students' families a taste of the course! Similarly, share some fun cultural facts to hook their interest. Rather than getting into every possible detail, make your video general, clear, and to the point. If you have Google Slides or a PowerPoint presentation and still want to share them with parents, consider creating a video/screen recording via Screencast-o-Matic. This way, you can review the important information on your slides while still appearing in the video. Be sure to keep the text short, so it acts as a supplement to your video. Keep that spotlight on you!
2. Provide a graphic-based syllabus
You might also consider creating a graphic-based syllabus with general course information via a user-friendly site like Canva. Canva allows you to create professional, visually-appealing flyers or posters, which could be super useful for students' families. Include your contact information, policies, expectations, and a general outline of the course content. Creating an informative, informational digital poster adds a level of convenience and organization to parents' lives, which they will certainly appreciate!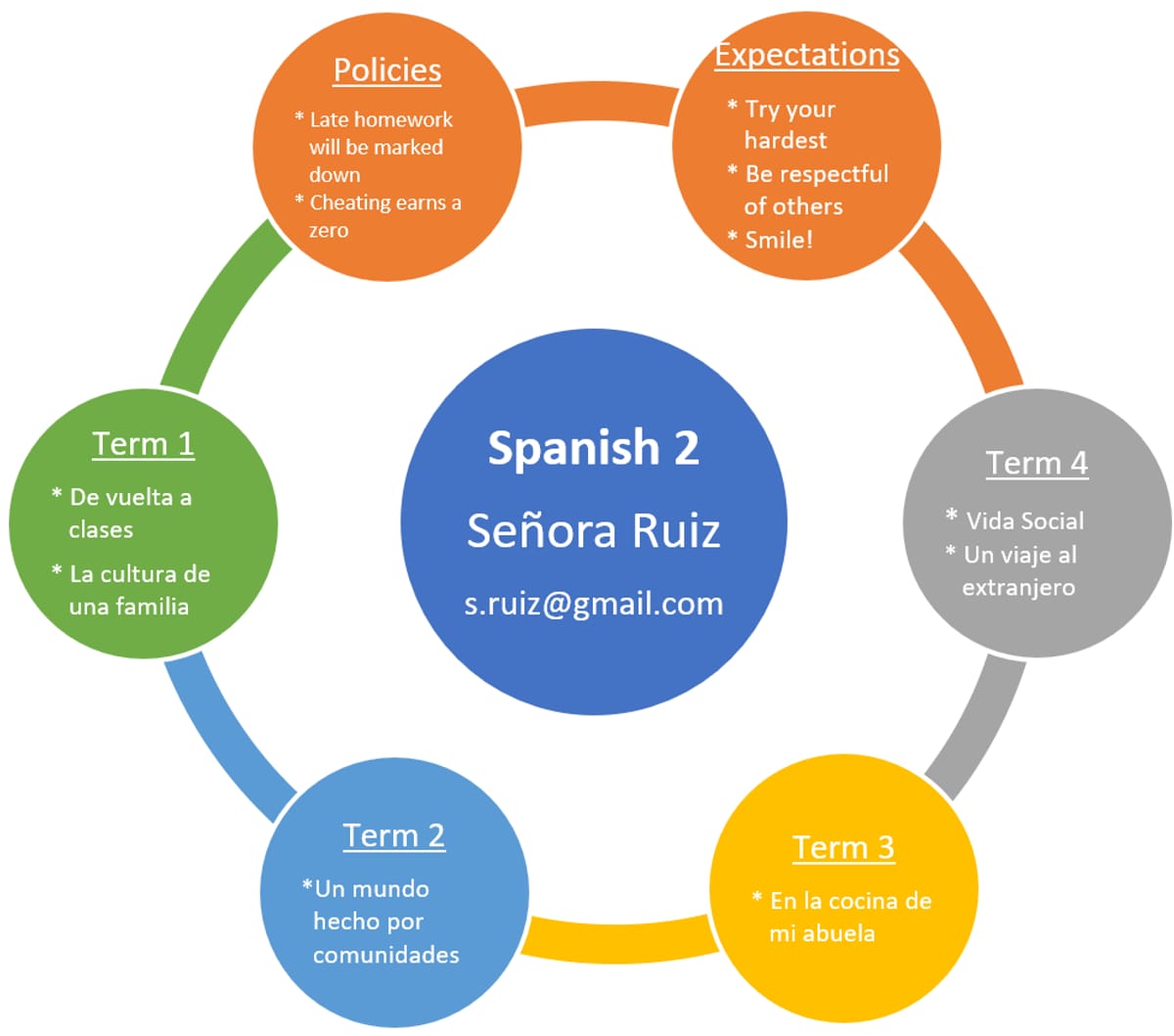 3. Add a Bitmoji Classroom
If you are feeling extra creative and ambitious, you could also create a Bitmoji Classroom on a Google Slide specifically for parents to access on Back-to-School Night. In your Bitmoji Classroom, you can include a link to a video of yourself presenting more information about your class. Or, you can feature links to important websites or parent portals that students' families can access to track their progress, depending on which learning management systems your school district uses. Likewise, you can decorate your Bitmoji Classroom to reflect the culture(s) associated with the target language community.
If you're interested in learning more about this, consider joining the Facebook Group, "Bitmoji Craze for Educators," or check out this article via Edutopia, titled "Educators Turn to Bitmoji to Build Community and Engagement." Although this article is geared towards creating a Bitmoji Classroom to use with students, you can do so with students' families as well – building community with parents is important, too!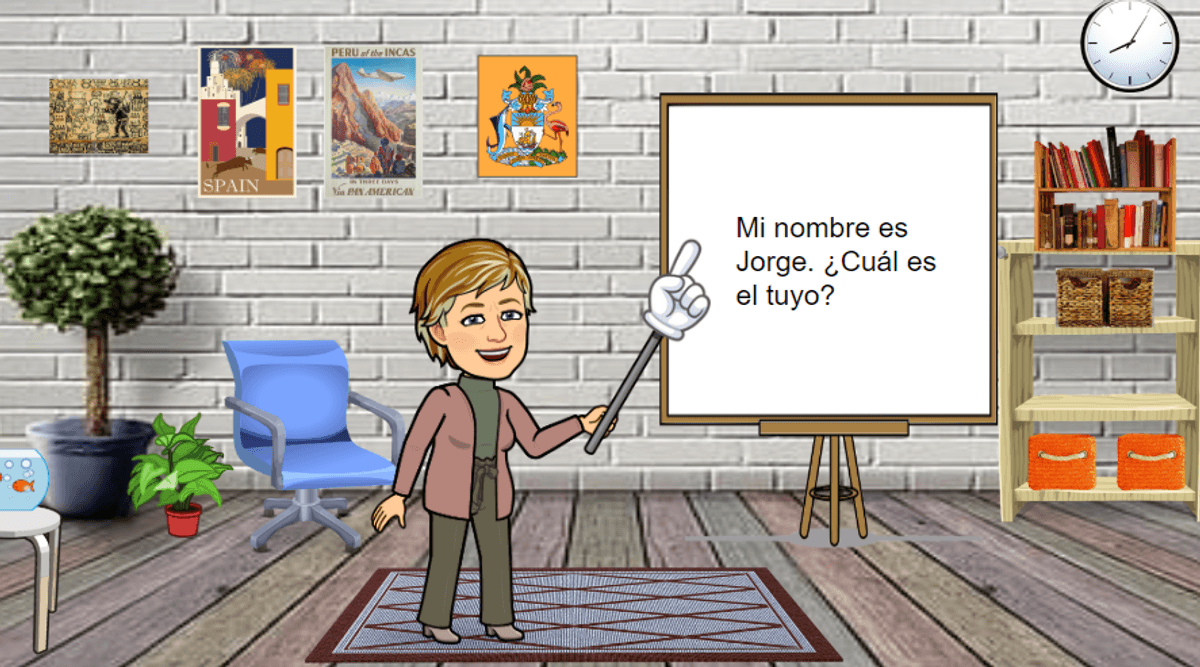 4. Remember to highlight multilingualism
Overall, when sharing information about your language course, be sure to highlight some of the reasons why multilingualism is such a strong asset to have in our increasingly globalized society. Sometimes, our students' family members could use a reminder or refresher on why learning a new language is beneficial not only in a cognitive sense, but also in terms of fostering acceptance and an appreciation for diversity. Languages unite us – let's give that message loud and clear when showcasing our classes!
Remember, in whatever format you meet your students' families, be positive, enthusiastic, and let your light shine. Parents, students, and you - together, you'll make it a great year!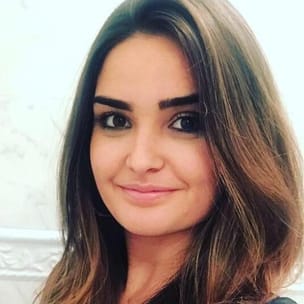 Elena Spathis is a Spanish teacher in New Jersey, and currently works at the high school level. She earned her Bachelor of Arts Degree in Spanish and Modern Greek Studies, as well as a Master of Education Degree in Language Education from Rutgers University. She recently obtained her second Master's Degree in Teacher Leadership, with a concentration in English as a Second Language.

More from Elena