German series
InterKulturell
Coming Soon in 2024
Learn German and explore its culture with
InterKulturell
Embark on a journey of language and cultural exploration with InterKulturell, a new, comprehensive, four-level, proficiency-based program designed to instill a lifelong passion for learning.
The InterKulturell program offers:
STEM-centric activities seamlessly woven into the program that are seamlessly integrated into the curriculum, providing a well-rounded learning experience.
Filled with authentic unit-aligned resources from across the German-speaking world, such as podcasts, videos, infographics, and more
Performance-based summative and formative assessments
Includes AP® and IB themes from the very beginning
ACTFL World-Readiness Standards Alignment
Access InterKulturell online through Learning Site®
InterKulturell Intermediate 3-4 (Coming in 2025!)
Intermediate Low - Intermediate High
InterKulturell Intermediate offers differentiated tasks to meet the needs of students of different proficiency levels. Your learners will have the opportunity to engage with authentic texts and literature, experience IPAs with all modes of communication, reflect on the knowledge they have learned, interact with students from different German-speaking countries, and more—all while encompassing elements of AP® skills.
View the Full Series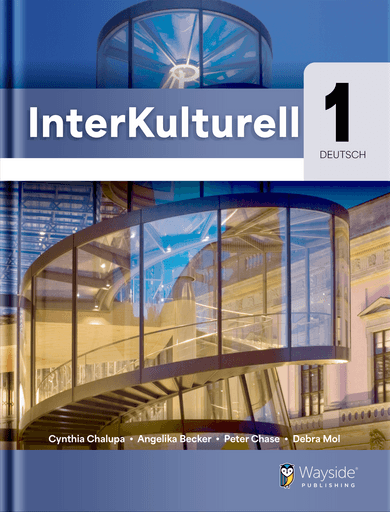 Textbook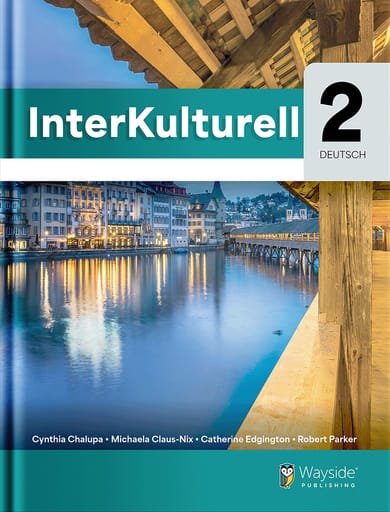 Textbook
Novice High —
Intermediate Low