EntreCultures 1A & 1B for Middle School
French
EntreCultures 1A & 1B for Middle School
Communicate, explore, and connect across cultures
Level 1A & Level 1B / Novice Low — Novice High
Overview
The standards-based EntreCultures program is all about increasing French language proficiency and cultural competency for novice through intermediate students through the lens of interculturality. Students discover appropriate ways to interact with others whose perspectives may be different from their own by exploring the lives of real people from the entire francophone world.
EntreCultures - A Cohesive System
Levels 1A and 1B are designed with your learners in mind. Students build the language skills, personal attitudes, and cultural insights necessary to experience life entre cultures using French to connect with people and their own community. Vocabulary and grammar are presented in context. The online Explorer® provides audio-visual resources, scaffolding, vocabulary, and grammar reinforcement, including flipped classroom videos, with all activities tied to the Mon dossier to upload performance evidence.
EntreCultures 1a and 1b support teachers in assessing what learners can do with the language they have acquired through three differentiated formative performance-based assessments and a summative IPA per unit. IPA-specific, analytic, and holistic performance rubrics accompany this series in print and online, so teachers and students can stay on track.
The educator-author team considered a variety of learner and educator styles in the backward design of the series. Content includes IB and AP® task types and themes without compromising on our commitment to empowering each learner to communicate in the real world. Units are clearly organized with ample strategies and support offered in the textbook, on the Learning Site, and in a constantly growing community of proficiency practitioners.

Take a quick look at EntreCultures
Check out this expanded overview
Features
Authentic audio-visual and print resources from over thirty Francophone cultures
Proficiency-based with a focus on intercultural communicative competence
Six thematic units leading with essential questions and incorporating AP® Global themes and IB themes
Unit-embedded Can-Do statements and an online Mon dossier to track performance
Integrated Performance Assessments (IPAs)
Annotated Teacher Edition
Online Explorer course for student and teacher support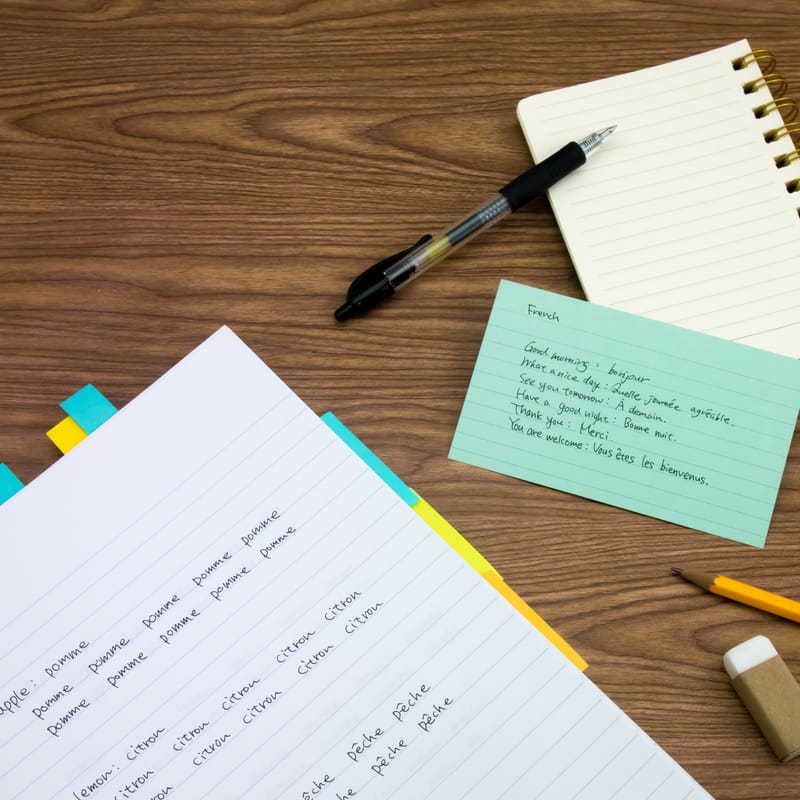 The Interactive Digital Textbook
Your FlexText® is the page-by-page digital version of the textbook and is available through your Explorer® class or the FlexText® Library link on your Dashboard. Don't want to bring home your textbook? No problem! Flextext® is available wherever there is internet access.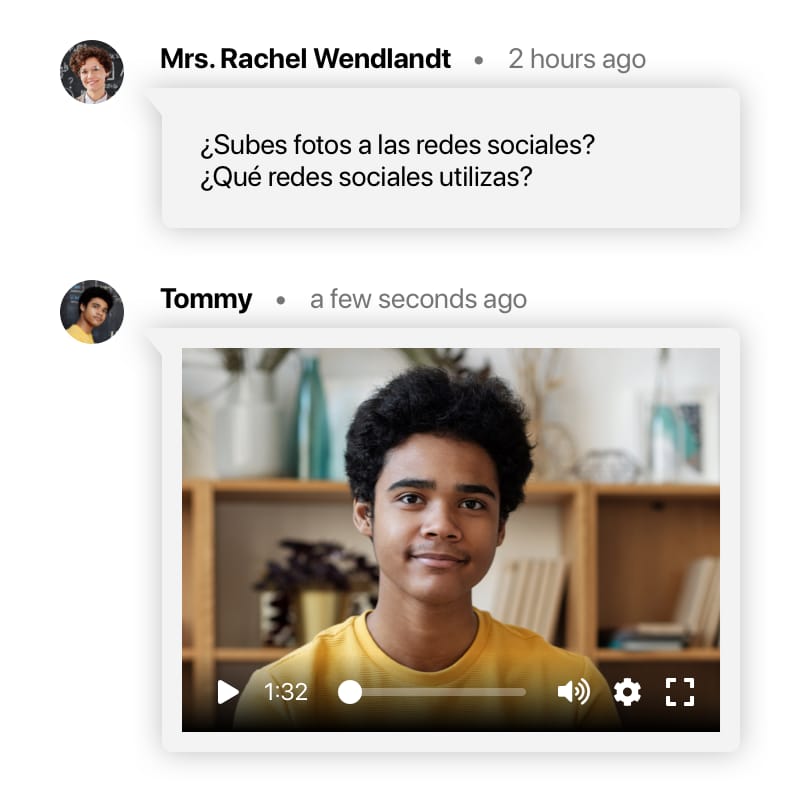 A Community Bulletin Board
Learners and teachers alike use the Classroom Forum anytime as their online community bulletin board. Teachers love posting lesson openers, polls, links to external resources, and more. And students can comment, exchange GIFS, and upload audio, videos, and photos.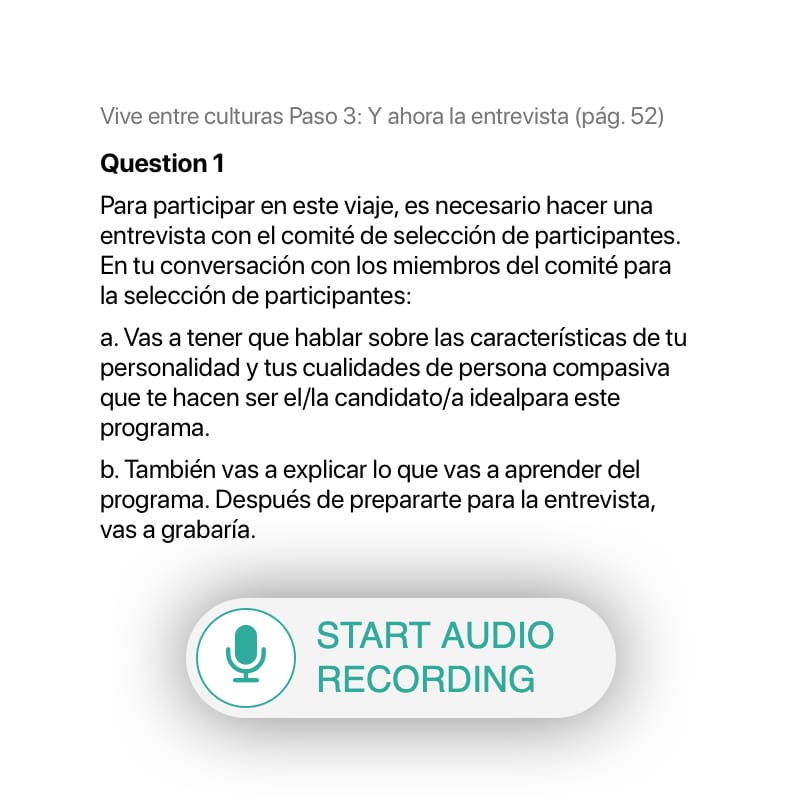 Learning to hold a conversation
Mock conversations with pre-recorded conversation prompts challenge your learners to hone their conversational skills. Learners record themselves replying to comments and questions, and the recorded conversations can be added to their portfolio as an artifact.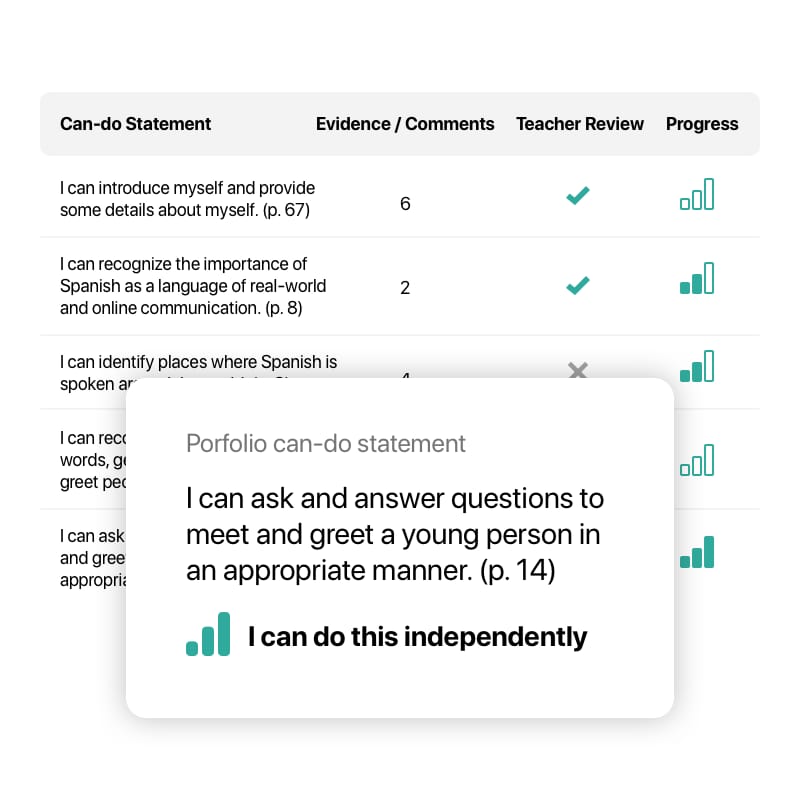 Tracking Their Own Progress
Online student portfolios follow learners from unit to unit, level to level. Students can upload evidence of what they can do in the language - activities, quizzes, audio files, PowerPoint and Word files, and more. This allows them to set goals and reflect on their progress related to Can-Do Statements.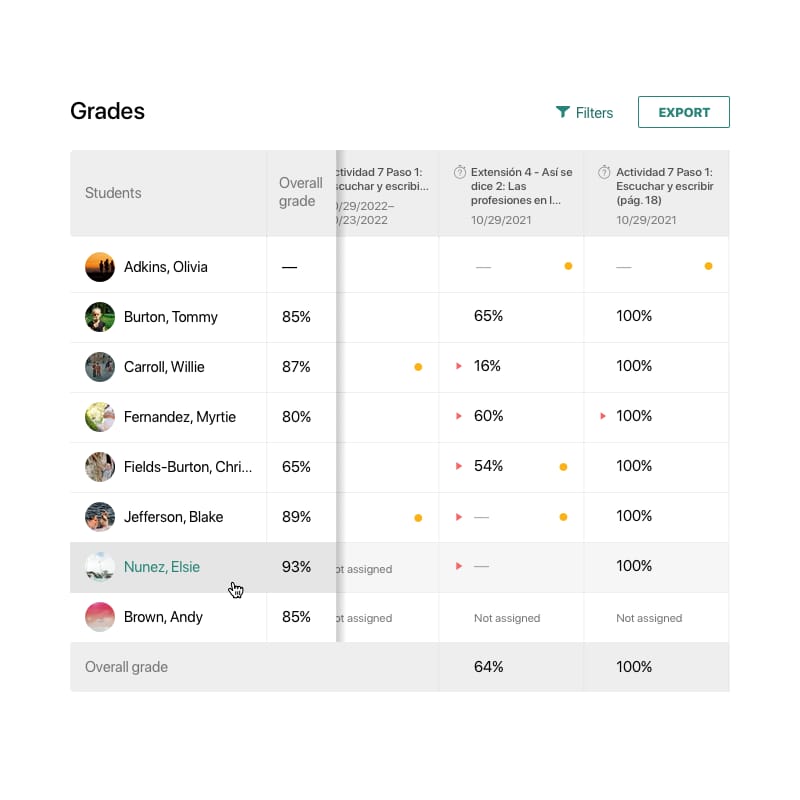 Efficient, Integrated Grading
Use the online calendar to remind students of upcoming assignments and deadlines, assign tasks to specific learners or an entire class, and more. Explorer® lets you know when your students complete their work and alerts students as soon as you've graded. Grade each quiz question response without opening each question in Explorer®. Automatic grading is available where appropriate.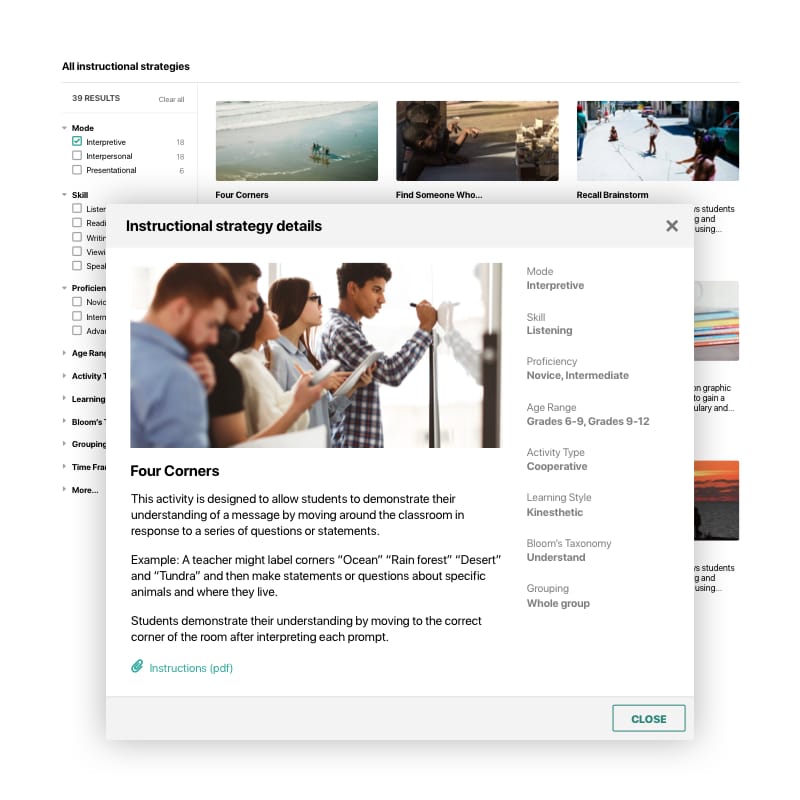 More Than 200 Ideas
Wayside's Instructional Strategies Toolkit provides loads of instructional ideas and approaches that can be filtered by mode, skill, proficiency level, activity type, learning style, and more! Whether you are a new teacher or want to find new strategies, the toolkit provides built-in world language methodology and pedagogy training at any time.
Complete the EntreCultures Collection
Textbook
Communicate, explore, and connect across cultures
Textbook
Communicate, explore, and connect across cultures
Novice High —
Intermediate Low
Textbook
Communicate, explore, and connect across cultures
Intermediate Low —
Intermediate Mid