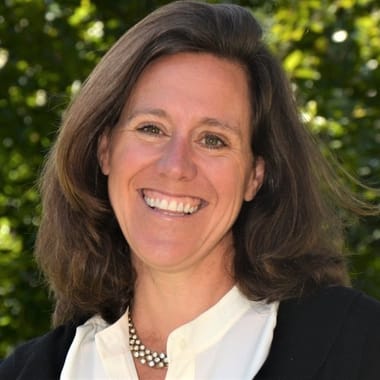 Sara Deveaux
About
Sara Metzger Deveaux grew up listening to her grandmother (a Quebec native) speak to her in French. Her interest in developing French fluency inspired her to participate in a French program in Angers during high school, where she observed a cultural generosity that motivated her to pursue French literature and culture through higher education. While obtaining her Bachelor of Arts at Connecticut College, she spent one year at Sciences-Po and La Sorbonne. Her Master's Degree study in French through Middlebury College also incorporated a year at the Université de Nanterre.
Deveaux's classroom career has included multiple schools recognized for thought leadership, including The Gunnery School, and Westminster School. Her contributions to the field include reading for the AP® French Language and Culture exam and board leadership at Alliance Française of Hartford, and the Connecticut chapter of the AATF. She has presented at NAIS, NECTFL, COLT, NECTFL, and ACTFL, including a popular presentation on how the neuroscience of learning informs the language classroom.
Currently, Deveaux is the Director of the Henry R. Kravis '63 Center for Excellence in Teaching, and teaches College Level French 4, at The Loomis Chaffee School. In addition, Deveaux oversees language teaching at The Klingenstein Summer Institute, a program for early-career teachers through Teachers College, Columbia University.
Deveaux is on the author team of EntreCultures 3 with Elizabeth Zwanziger, Francoise Vandenplas and Kyle Woollums.
You can follow Sara Deveaux on Twitter via @sara_deveaux or @KravisTeaching.