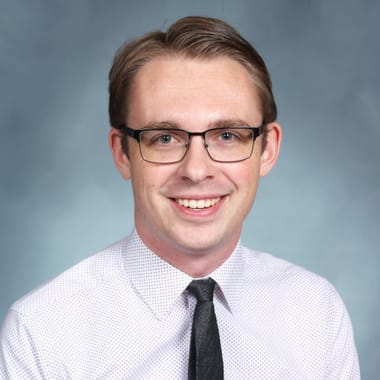 Kyle Woollums
About
Kyle Woollums was first introduced to French and Spanish in a world languages exploratory course in 7th grade. While many learners opt to pursue just one language, Woollums found himself enchanted by languages overall, and decided to pursue both! His experiences are broad and include academic study and travel in French and Spanish speaking cultures as a student and educator. While completing a BA in Spanish & French Teaching at University of Northern Iowa, he received The Purple and Old Gold Award for Meritorious Scholarship in French. He currently teaches Spanish and French at a public high school in Cedar Rapids, Iowa.
Woollums' commitment to students and fellow educators extend beyond his classroom walls, as well as beyond the language instruction discipline. He is an active member of IWLA and has presented at its annual conference, and serves on the Iowa Matthew Shepard Scholarship program committee. In addition to teaching languages, Woollums is also his school's head theatre director, in which role he has earned three Outstanding Musical Production awards from Iowa High School Musical Theater Awards.
Woollms' interdiscipinary background and understanding of today's public school environment made him a valued member of the author team of EntreCultures 3, a program he developed with lead author Elizabeth Zwanziger, and co-authors Françoise Vandenplas, and Sara Deveaux.
Kyle's Programs
Textbook
Communicate, Explore, and Connect Across Cultures
Intermediate Low —
Intermediate Mid