Blog
Who and Why before What and How: Planning in the Time of Coronavirus
These are crazy days indeed. Teachers all over the country (and world!) are being asked to switch from in-person teaching to some variety of online teaching and learning in a matter of weeks. The question that is on many teachers' mind is How do I effectively plan instruction during these unique circumstances? There are a lot of people and companies out there giving teachers all kinds of opinions on what to teach, what not to teach, and how best to teach it. In this blog post I am not going to give you any answers. Instead, I want to offer some questions to consider that can help guide your instructional choices in whatever situation you find yourself.
Short Term: What and How
Early in this pandemic situation, when teachers first found out that they would need to provide some online activities for students immediately, I saw a massive flood of resources on Facebook and Twitter that answered two questions: What and How. There was no shortage of free resources, lesson plans, activities, choice boards, etc., to be found and enough websites, platforms and tech resources to make my head spin. And I say that as an educator who loves and uses a lot of innovative technology! In the haste to transition, teachers did what they do best— collaborate and solve problems. And that is the perfect response when closures or online learning were thought to only last a few weeks. It put a bandage on a sudden wound. I've never seen a group of people come together and respond so quickly. As the situation progresses, however, and teachers find themselves providing virtual instruction for an extended period of time, there different questions that I think need to be asked starting with the most basic: Who and Why.
Who and Why before What and How
With long term virtual instruction being the new expectation, I think that teachers, parents, administrators, and "experts" need to take a step back from the What and the How of teaching and learning and look at the Who and the Why. Let's start with the Who.
Question #1 : Who do I teach?
I'm serious. Although this question seems obvious at first glance. I really want you to think about it. Your initial response might be "I teach 8th graders Spanish." Or maybe "I teach AP French Language students." I'd like to you take a step back and think about this question differently. I'm not asking who the group of students are that you teach. I'm asking who is each individual student that you teach. Because that is what you are doing now. You aren't teaching a group anymore. You are teaching individual students. Individuals, whose special needs and circumstances are, now more than ever, going to determine the What and the How of your teaching in this new landscape. Who are your students? I know that before I transitioned from a brick and mortar teacher to a virtual school teacher I never really asked myself that question. And I wish I had. I think that by teaching virtual school and interacting with my students as individuals, I became a better teacher when I went back into the brick and mortar classroom.
Some questions you may want to consider before lesson planning include: Do they have access to not only a device but also to internet or data? Do they have multiple people in their home who are sharing a computer and bandwidth? (Imagine a family of 5 with 2 parents and 3 school aged children all home and vying for devices and internet! Yikes!) Do they have a caregiver at home who is helping them? Or maybe they are the caregiver. Do they have a grandparent living with them that they are worried about? Do they have learning disabilities or behavioral challenges that make focusing and working on a computer for hours on end impossible? The list goes on and on. And I guarantee no matter how affluent your district and how "good" your students are, you have these students in your classes too. You might be like me and just not have known it before now. I am not saying that having these students in your classes doesn't mean you can't or shouldn't teach your content. I'm hoping by asking "Who am I teaching?" you will think about your most vulnerable students and then create engaging, realistic, standards-based lessons that will bring out the best learning in all of your students.
Question #2: Why am I teaching this?
The next question I'd like to suggest is Why am I teaching this content? With less time with your students and less than ideal circumstances, it is more important than ever to plan instruction with very clear learning goals and outcomes in mind. I'm pretty sure your outcomes for your students may have changed for the rest of the school year. Now is the perfect time to stop and think about the big picture. What is your vision for students learning? At the end of the school year what does success look like? A strong vision will help sustain and focus teaching and learning through the rest of the school year! Now is the perfect time to reset and remember our "why."
As educators sometimes we get caught up in the day to day grind and we forget why we are doing things. Before COVID -19 and being thrown into teaching virtually, were you concerned about "covering" the curriculum or finishing the textbook? Did you teach what you've always taught without much thought to why? Free yourself from all those past pressures and expectations and give yourself the gift of purpose and creativity! Really think about why you are teaching your language and why the lesson you are planning is truly important to your students' learning. Question everything you planned to do. Why is it important for students to know these particular words or structures? How will it benefit them? Is it important to stay on the current topic of food? Why? Or is it more important to talk about health? Plan your remaining units on what really matter to you and to your students.
Give yourself permission to be creative! Move textbook chapters out of sequence? Go ahead! Skip some entirely? Sure! Cut the amount of vocabulary in half or only focus on the most important and frequently used grammar structures? You bet! Choose to go deeper with the structures they've already learned and not add new ones? Great! Just know why you are making those choices and then put your energy, enthusiasm, time, and passion into creating focused, meaningful standards based instruction around the content that you deem critical and that move students closer to your vision. I want you to be able to say "At the end of this crazy virtual learning experience what I really want every student to know is __________ because __________. " When you can complete that sentence, write it down. Put it on your computer or maybe your bathroom mirror. Somewhere where you will see it every day. My hope is that when you see it you will feel calm, focused, and energized with purpose!
NOW comes the What and How
Now that you have your students and their needs in mind and the purpose or why behind what you want them to learn, comes the what and the how. Now you are in the right frame of mind to tackle the specific content and learning experiences that your students need to achieve the vision you've set for them. Now you can focus on the vocabulary, structures, cultural connections, etc. that advance students' proficiency toward your vision with an intentional learning plan. Now you can choose the best websites, platforms and resources that actually advance your students on the clear path you want them on. You won't go down a rabbit hole of learning a half a dozen new websites you've never used before—chasing after the "best, new tool." You have the clarity of vision to critically evaluate their effectiveness based on your specific goals and needs of your students.
No answers, only questions
Maybe when you read the title of this blog you were expecting answers. Maybe you wanted me to tell you the most important standards, vocabulary, grammar and themes to cover for the remainder of your virtual teaching experience. As teachers, you know that isn't how it works. When my son was around 6 years old, he needed some help with his homework. I asked if I could help and he said, "I'm going to ask Daddy to help me with my homework. He's smarter than you." Yep. That's what he said. Ouch, right? I kept my cool and asked him why he thought that. He said, "When I ask daddy a question, he gives me the answer. When I ask you a question, you just ask me more questions until I figure it out myself." Ha! That was my proudest teaching moment for sure!
I hope that focusing on the questions of planning in the time of COVID-19 it will help you figure out what truly matters to you and your students and give you the focus and empathy to impact the lives of your students whether you are connecting with them face to face or online. You've got this!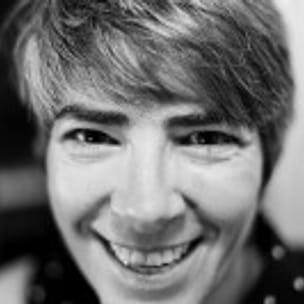 Michelle Olah was inspired to be a language educator by her own experience taking Spanish 1 as a student in Minnesota. Upon seeing a photograph of the painting "Las Meninas", Michelle convinced her family to go to Spain to see it in person, and came home a lifelong devotee of Spanish language and culture.

Michelle applies that same passion to her work as an Instructional Strategist for Wayside Publishing, where she blends current research and tech tools with personal experiences gleaned from over seventeen years of experience working with students and teachers in Florida. Michelle's past experience includes virtual instruction, which has lended itself well to coaching educators new to the virtual classroom environment.
More from Michelle