As language teachers, we talk about having a proficiency-based curriculum to guide our classroom instruction, but how do we talk to our students about proficiency and do we even need to?
The answer is that we do it with lots of examples and yes, we absolutely must!
We want students to have realistic expectations of their language growth and to understand that they'll make mistakes along the way and that's okay and perfectly normal. We have to give students the basics about what language proficiency is and the role it's going to play in our classrooms. We want them to know what to expect so that when they get frustrated and are disappointed that their language skills aren't where they'd like them to be, we can return to the proficiency conversation. We can ask them "what should you be able to do at this point" so that they understand they are exactly where they are supposed to be.
In our district, we are refreshing our district curriculum and this past year we started with level one. We are a team that represents Chinese, French, German, Italian, Japanese, Russian and Spanish teachers, so adopting a common vision can be tough. But the one area where we all agreed without any debate was the need to teach our students about proficiency. We want them to understand why our course is designed the way it is and why students are going to be evaluated the way they are. We want them to be able to articulate their goals from our language programs. In order to do that, they have to understand how they will move along the path to proficiency.
So, to get our students started, we added a unit 0 that starts off level one for all seven languages. This year, we had to roll it out virtually. Our unit starts with a question to the students: "What does it mean to be proficient in something?" Next is a presentation that explains what proficiency is and what the levels are, using kid-friendly language from the ACTFL descriptions. To help them put this information in context, we brought in examples like baseball (from tee-ball to major leagues), driving (sitting in a car seat in the back to driver's seat), golf (from missing the ball on the tee to the PGA), and chess (from playing it like checkers and making lots of mistakes and needing help to a grand master). Then, of course, we had them do some practice identifying the different levels in examples based on characteristics. The final activity to learn about proficiency for students is to look at their English skills and determine their proficiency level with evidence.
Proficiency is the key to our language programs. It's important that we give the students the map and that key so that they can truly unlock their language potential and achieve their goals.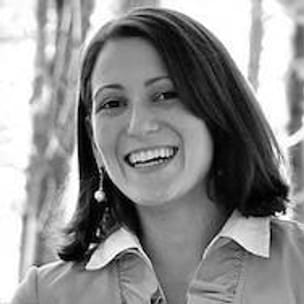 Jen Cornell works as a Specialist for Digital Innovation and Instructional Technology for Wayside Publishing and resides outside of Baltimore, Maryland with her husband and two kids. She also has experience as a former Spanish teacher and District Curriculum Specialist for world languages. She is also the owner of the website Connect With Languages and is an author of EntreCulturas 3.
As the lead advocate for teacher customers, Jennifer is dedicated to the constant evolution of the Learning Site, so that it supports learners in interacting with authentic materials for the purpose of acquiring communication skills and exploring the products, practices, and perspectives of target language speaking cultures.
Recent videos by Jennifer Cornell
More from Jennifer