Now that we've had about a month of this new school year, how do you feel? Overwhelmed? Exhausted? Challenged? Perhaps even discouraged? You have heard it already: This is a totally different school year. What do we do when these feelings grab at us?
One answer is to find support in online teacher communities. We need to lean on each other more than ever before. If you don't know where to start, here are a few websites that have helped me get through the rough times:
Did you know that our national world language organization, American Council on the Teaching of Foreign Languages, has a plethora of ways to get connected?
Mentoring Programs - If you would like to be a mentor or have a mentor, there are applications to get you started with that process.
Small Interest Groups (SIGS) - A basic paid membership includes membership in one SIG of your choice. A few of the options include African American Students, Comprehension-based Communicative Language Teaching, Distance Learning, and Teaching & Learning of Culture.
Publications - ACTFL also sends out two publications, The Language Educator (available as an app and electronically) and Foreign Language Annals, at various times throughout the year. And ACTFL has an organization-wide app with helpful features.
ACTFL App - Recently launched, the app offers helpful features on the go.
2. Wayside Publishing Webinars
These webinars offer current ways to engage students with the texts. I also find them helpful because they remind me of the best practices of world language teaching. I always come away with at least one new activity or tool to use. When our teaching changed drastically last spring, Wayside Publishing was on the move! They quickly created and shared webinars to facilitate the move to online learning.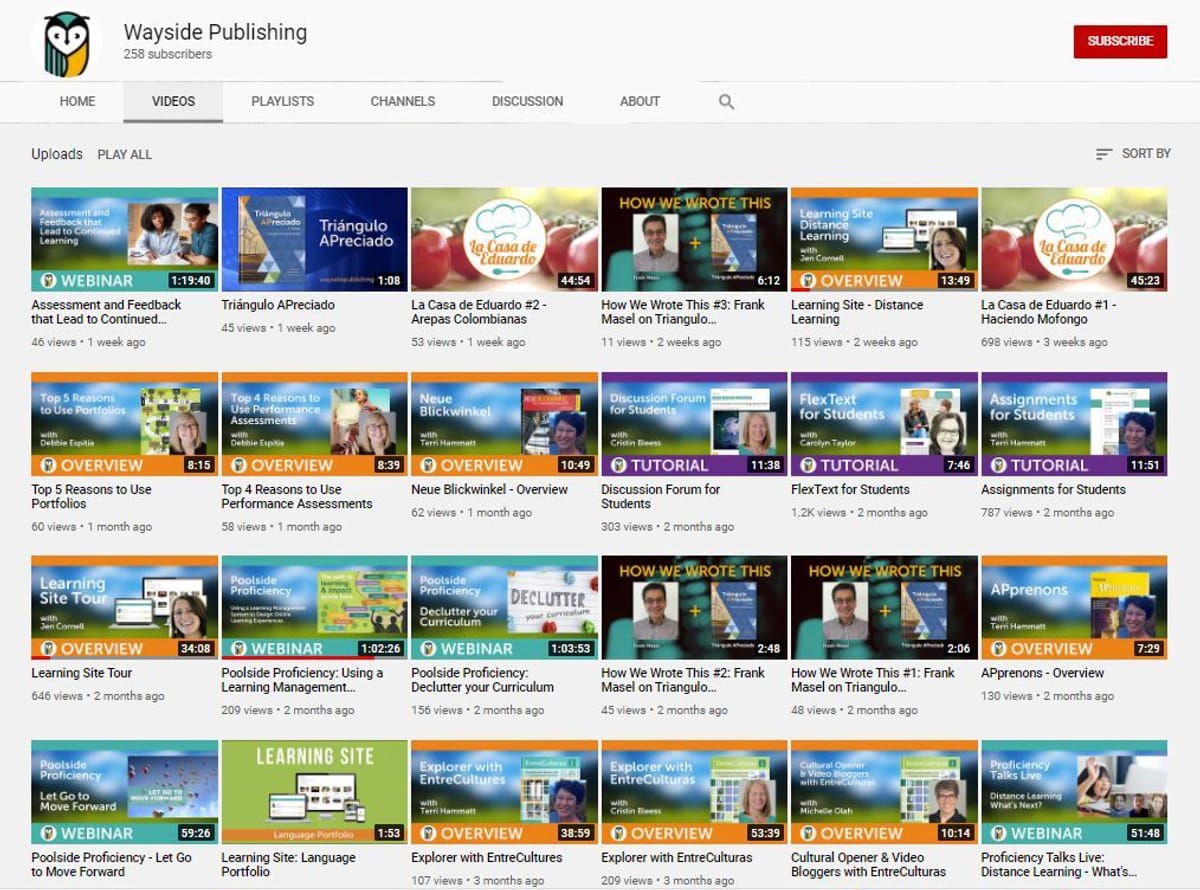 3. Twitter
I find encouragement on my Twitter feed from leaders in world languages, education, and travel. My favorites include:
I also follow actors, singers, and thinkers from popular Spanish-speaking countries and use their authentic language with my students. It is a great way to connect with our online community and the target cultures!
4. Facebook
I have a complicated relationship with Facebook. I find many of its business practices very questionable, but it is one of the ways I connect with my professional communities.
I am a member of AP Spanish Language & Culture (for teachers), How do you say? for Spanish Teachers, Spanish Teachers Using Entreculturas, and Canvas for Secondary Educators. These groups are a great way to dialogue with colleagues from around the country and world, and I have learned a lot from the discussions.
5. Reddit
I am a "noob" (newbie) when it comes to Reddit, a social networking site where people choose the "subreddits" of interest to them. I follow the r/asklatinamerica, r/Teachers, r/es (Spain), r/Spanish, r/teaching, r/learnspanish, r/Madrid, r/centralamerica, and r/Barcelona.

The teaching subreddits are ways to connect with teachers from all over the world. I have found common struggles that we all experience as teachers. I have even used some of the ideas I found for my syllabus, after getting administration approval. I find that the subreddits from other countries get me hearing from real people living their day-to-day lives in the target cultures. This connects me directly to people instead of only hearing about events in the news.
In the Spanish subreddits, Spanish learners ask questions about the language, which helps me consider the confusion my own students may have about a topic. The answers are helpful, too. Some are so unique that it makes me think about the language in a different way. Sometimes, I find something really useful, so I'll take a screenshot of it and use it in my lessons!
6. Pinterest
Many of us already use Pinterest. With it, you can create virtual bulletin boards based on cultural topics and language. It's a great tool for finding authentic visuals and articles on a variety of topics, and "pinning" them to the corresponding boards. Twitter member Leslie Grahn shares her Pinterest boards with her Twitter community, and you can also search for other users who might have relevant boards.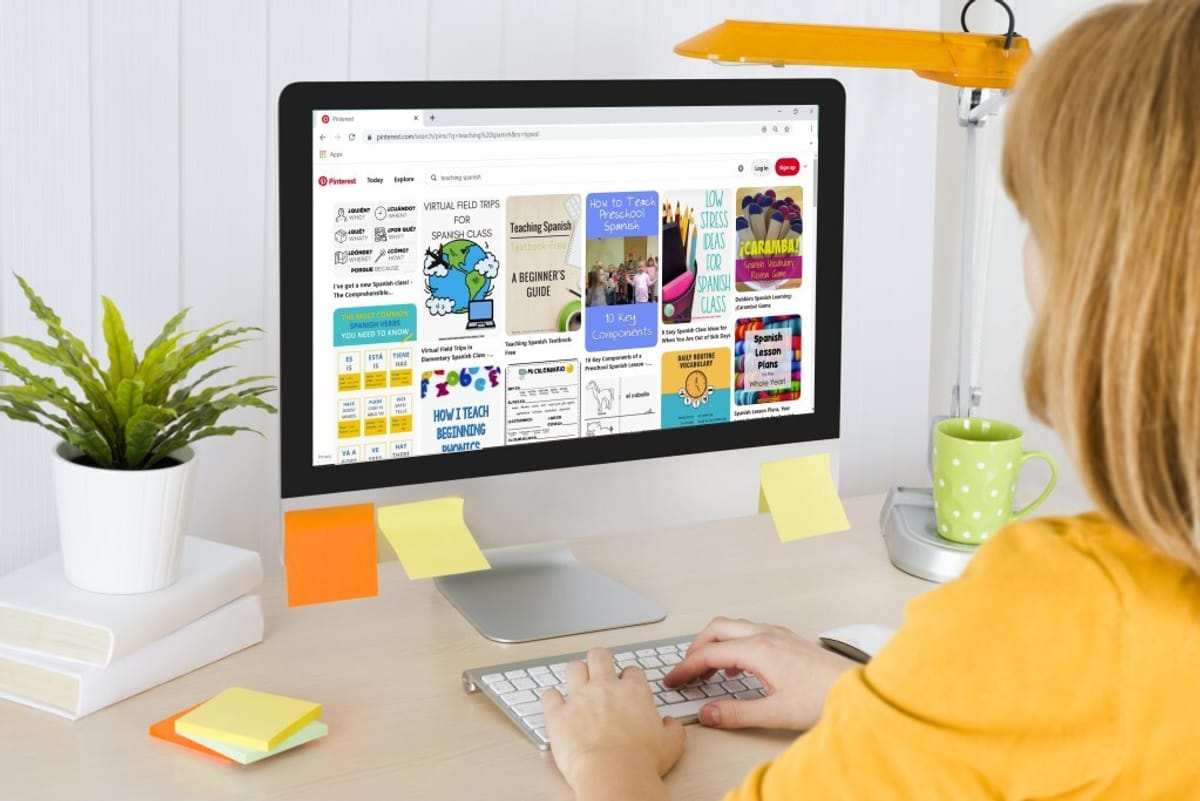 7. Your State World Language Association
Make sure you check out your state world language association for ways to connect. Wisconsin has just hosted virtual "power hours" to encourage each other and share ideas with each other, and other states might have similar resources.
We've heard the same words over and over to describe this new reality: Unprecedented, strange, unusual. I think I've become numb to these words because of their presence in our daily conversations. However, let's take a moment to ponder the dimensions of what these adjectives mean. We've been charged with the creation and implementation of a whole different type of instruction.
Because we are professionals, with a passion for and dedication to language and culture, we want our instruction to be meaningful, engaging, and relevant. Let's release some of the personal pressure and lean on each other. The tools and websites above are effective because of the willingness of professionals to share ideas and learn from each other. I hope they will help you find ways to connect with colleagues so you can feel reenergized.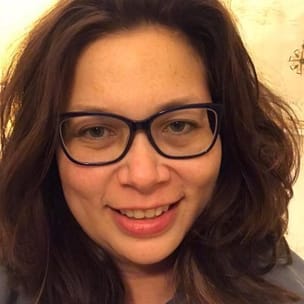 Alma Rivera is a Spanish teacher at Appleton East High School in Appleton, WI. She started teaching in January of 2000 and have taught every level of Spanish. In addition to teaching, Alma has been a department chair, a local arrangements coordinator of her state world language conference and organization, a presenter at conferences, and a travel leader for 8 student trips to Spain.
More from Alma