Professional Development
5 Tips For Making the Most of Online Learning Communities
During my first year teaching, I remember feeling very alone. My department wasn't supportive, I didn't have a mentor, I didn't have anyone to inspire me. It was exhausting pulling everything out from myself to do my best every day. Alone. That cup empties quickly.
How many of you have felt like an island as you did your planning, grading, and relationship building with your students?
Fortunately, instead of living in that isolation, world language teachers have created online communities that are thriving. The communities are full of sharing, support, and inspiration.
Online communities have been such a source of inspiration for me over the last 10 years. I know my first year would have been so much better if I had been connected with you all. So, for those new teachers and others who may be beginning to seek out inspiration, I wanted to share my 5 tips for engaging in these incredible communities.
Tip #1: Join!
There are many thriving communities that you can join. I highly recommend #langchat on Twitter. You can search the hashtag to see what people are talking about, and include the hashtag in any of your tweets for people in the community to see what you write. Also, #langchat also does a live chat every other Thursday at 8 p.m. ET with specific topics and questions to get us interacting. The #langbook cafe chat meets on the other Thursday nights as well.
On Facebook there are communities defined by language, by pedagogy, by region and more. Some favorites that were mentioned when I was researching were: CI Liftoff, Spanish Teachers in the US, French Teachers in the US, Intercultural competence, Heritage Teachers, Deskless TPRS, and more! You can even create a new one that fits your needs and invite others to come. I've started one called Inspired Proficiency.
Tip #2: Share
Once you've joined, just start sharing!
When you're at a live PD event, post your takeaways. I have felt like I've been to so many conferences just by following along on Twitter. I not only learn a lot, but I feel connected to this incredible community.
Tell us what's going on in your classroom. Some of the best PD happens when we get into one another's classrooms and these communities allow us this opportunity virtually. You don't need to wait until you have a developed unit or activity that you can share. Just give us glimpses into your classroom. The more teachers do this, the more we learn together.
Share what you are learning about, reading, or listening to. There are so many resources out there; it helps for our community members to point out where the quality ones are. I encourage us all to promote the work others are doing. We are often good at sharing what we're doing, which is important, but let's also promote and amplify the voices of other teachers within the communities.
I'll end this tip with the most important thing you should share. Share what's real. Teachers are often sharing the highlights from their classrooms. I do this, too. But, we also want to share the struggles, the failures and the messiness that teaching brings. It's this type of sharing that I think makes our online communities strong.
Tip #3: Read and Discover
You don't always have to be actively sharing to be a part of these communities. You can simply read what's there; be a lurker. For example, I often am unable to actively participate in the Thursday night #langchat chats. But I will read along and support the tweeters with a "favorite". For me, just the act of reading along helps me feel energized to keep going in class the next day, knowing we are all in this together. You are still a part of the community as a reader who doesn't post often. But when you can, see tip #2 and share as well. I think it's crucial to know that some members will share more than others and some will read. We are all equally important parts of the community.
Tip #4: Ask
When you are struggling, ask for help. When you are curious, ask a question. When you don't even know what you need, let us know. One of the beautiful parts of these online communities is that so many people are engaged. No matter when you need someone, you'll get a response. To me, this is better than asking a single person who may have her hands full that day. Put it out onto the community and see what comes back. I have gotten so much support for my classes and for my podcast because I tweet or post and see what people have to offer. It's powerful.
Tip #5: Limit
I am a proud promoter of finding work/life balance. Teachers do too much; it often feels like our work never ends and we are thinking about our practice 24/7. The truth is that these incredible online communities can exacerbate our tendency to always be thinking about teaching if we let them.
So, be sure to limit yourself in a way that makes sense for you. I understand that sometimes interacting with these communities is the boost we need when we're dragging. But remember, it is also important disconnect your teacher brain, too. How do you do that?
I encourage you to turn off notifications for your Facebook group(s). This way, you can go and seek out the community on your schedule, not when others are posting.
I also encourage you to pick and choose the communities you most interact with. There are so many, and we don't need to be a part of every single one. Try many out and then choose a few that fit your needs. Maybe one that's small, one that's large (#langchat) and one that's specific to your approach to teaching.
Those are my 5 tips! Join, share, read, ask and limit. We are living in an inspiring time to be a world language teacher. Our collaboration within these communities is crucial to our success. Would you add any tips? Tell us in the comments!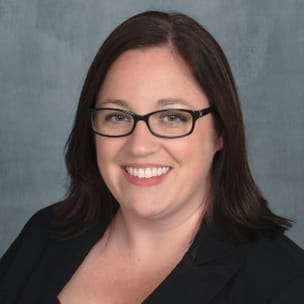 Ashley Uyaguari teaches middle school Spanish in Massachusetts with a proficiency-forward, 100% target language, desk-free, approach. She is best known for creating and hosting the
Inspired Proficiency Podcast
.
Ashley has inspired and coached teachers through her
blog
, social media, classroom visits, presentations, webinars, workshops, and her podcast. She lives in NH with her husband and two sons.
More from Ashley