Teachers and students are finding their formerly jam-packed, planned schedules on a sudden hiatus. Schools have emptied out, as have nearly all public places. Life as we knew it has abruptly changed.
These unimaginable circumstances have not only ignited a sense of uneasiness in teachers, but also in students. As teachers across the world have scrambled to digitalize their lessons or devise quick plans of action to teach remotely, students have also had to rapidly adjust to these changes. This has not only filled students with stress and worry, but also with disappointment and sadness. The adolescent and teenage years provoke enough stress as it is; the current state of the world adds another layer of anxiety.
Merriam-Webster defines mindfulness as "the practice of maintaining a nonjudgmental state of heightened or complete awareness of one's thoughts, emotions, or experiences on a moment-to-moment basis." When students are practicing mindfulness, their minds are not racing or panicking; they are solely focusing on the given moment.
In a time as tumultuous as this one, learning mindfulness techniques could immensely benefit students' mental health. Not only do mindfulness techniques offer a means of support, but they also develop healthier coping skills. Why not focus on mindfulness exercises and techniques in the target language? While mindfulness exercises can certainly be weaved into language courses, they can also serve as powerful, impactful supplements for students to explore on their own time. Consider your group of students and see which of the below suggestions you could introduce to them.
#1: Yoga and meditation videos in the target language
As you are currently teaching remotely, aim for the students to hear the language as much as possible, whether it's through audio clips, podcasts, or videos. An ideal way for students to practice mindfulness while giving them exposure to the target language is through a yoga or meditation video. Depending on the level of the course, students may potentially understand a decent amount of the language used. Likewise, in a video format, even if students cannot comprehend every word, they will be able to mimic the presented movements. Spanish teachers, here is a sample Yoga for Beginners video from "Canal Bienestar" on YouTube.
In addition to feel-good stretches and challenging poses, yoga is directly connected to mindfulness. Those who practice yoga are focused on their breath and on the pose at that given moment. Encouraging students to try out a yoga or meditation video in the target language at home will be a new and exciting experience for them that shifts their focus. Students that learn the fundamentals of yoga and meditation learn how to observe their own breathing – which is of the utmost importance in moments of panic or extreme stress.
#2: Journaling in the target language
We as language teachers constantly strive to develop and improve our students' writing. Rather than sticking to writing about unit-related topics, suggest that the students engage in some free-writing or journaling in the target language in the comfort of their own homes. As students journal and practice mindfulness, they are again focused on thinking and writing in the present moment. They can make entries focused on gratitude, in which they express what they are thankful for at that moment in the target language. In addition, as the teacher, you can even create a list of "writing challenges" or prompts for students to focus on each day.
Encouraging students to journal in the target language can engage them and pique their interest, all while helping them manage their stress and anxiety. Journaling is a habit that students can easily adopt in their personal lives; it can become a daily mindful habit.
#3: Music in the target language
Listening to music can be an instant mood-booster. When we sing along to a song we love, we are focused on the words and lyrics in that present moment. This can allow us to enter the zone of mindfulness. Stress levels can instantly be reduced with the help of music.
Provide some inspiration regarding the top bands and music artists in target language countries or communities. Introduce students to some current hits, and recommend that they make their own playlists of their favorite songs in the target language. These songs in the target language serve as another means to advance students' listening comprehension skills while also exposing them to culture. Likewise, students can listen to music in the target language as they engage in other mindful activities, such as practicing yoga, meditation, or taking long walks outdoors.
#4: Create a vision board and present it in the target language
Vision boards can display students' interests, passions, and future goals. Present the idea for students to create vision boards that they can later describe in the target language. These vision boards can be physical posters of compiled images, or they can be digital. The process of creating a vision board can be completed at home, on students' own time. This is another mindful exercise that requires students to hone in on their passions and goals that motivate and inspire them.
To take it a step further, students can present the content of their vision boards virtually through the tool Screencast-o-Matic, which allows them to give a voice-over presentation. They can also simply write and reflect about the content of their vision boards in the target language, and can then share with their peers. (On the Wayside Learning Site this can be done in the Classroom Forum.) This can lead to a meaningful bonding activity among classmates, as they are given the chance to learn more about one another. As the teacher, create your own vision board and present it along with the students to join in on the fun.
#5: Reading for pleasure in the target language
While our students are frequently reading in the target language in our classes, chances are, they are not reading a text of their choice. Reading and mindfulness are interconnected, as the reader is able to concentrate on the text and story at that present time.
Do a little research – consider compiling a list or collection of appealing books that may pique your students' interest. Give students the reigns to read on their own time. Students can then journal about what they read and share with their peers; or, they can read simply for the sake of reading. You can also compile poems or short stories in the target language for students to explore independently.
#6: Follow a recipe in the target language
Cooking requires attention and focus, and can serve as another mindful activity. Compile a list of simple recipes in the target language that students can follow (with the supervision of an adult). This can also be an ideal opportunity for students to cook a culturally relevant dish.
Subsequently, tasting and enjoying the prepared dish can be done mindfully by savoring the food and its flavors. Students can review their prepared dishes for the class, or can have family members review their prepared dishes to add an element of humor.
Here is a recipe from the EntreCulturas series: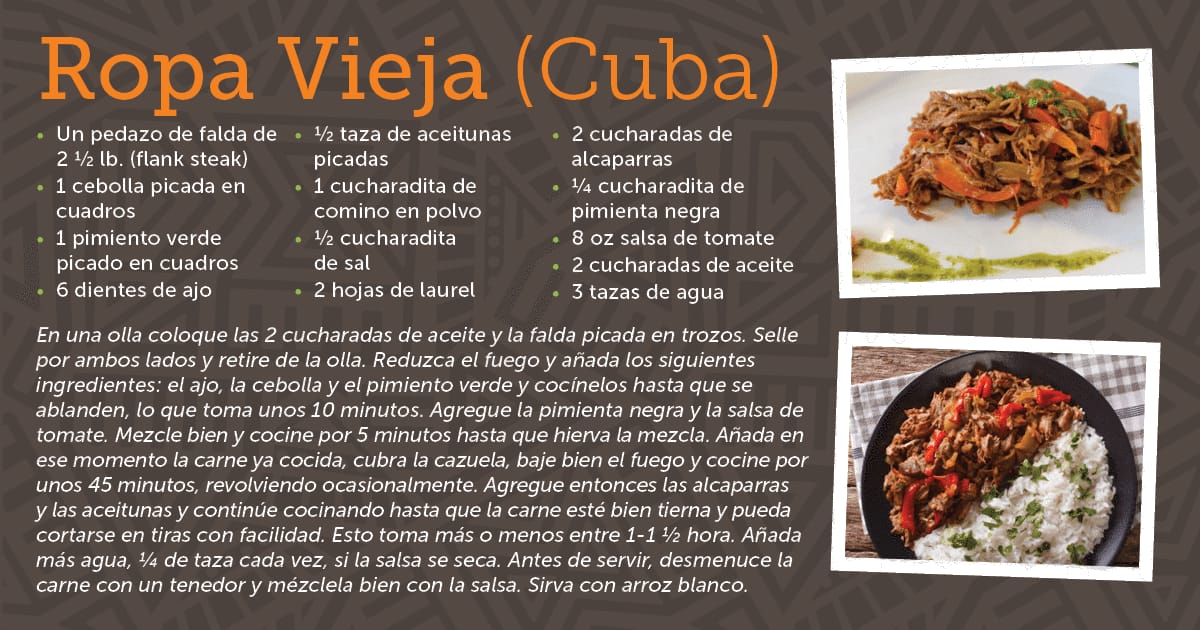 Overall, mindfulness exercises are always valuable, especially in times of high stress and anxiety. It is a better time than ever before to introduce such ideas to your students, and doing so in the target language makes it even more special. Participating in these mindful activities along with your students can maintain a sense of community, despite the fact that you are not currently meeting in the physical classroom space. Sit back, relax, and try a mindfulness technique in the target language to ease your worries and calm your racing thoughts. Share and model these techniques. Your students will thank you!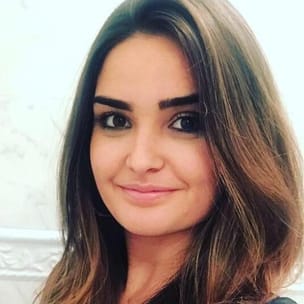 Elena Spathis is a Spanish teacher in New Jersey, and currently works at the high school level. She earned her Bachelor of Arts Degree in Spanish and Modern Greek Studies, as well as a Master of Education Degree in Language Education from Rutgers University. She recently obtained her second Master's Degree in Teacher Leadership, with a concentration in English as a Second Language.

More from Elena