As a former comprehensible input (CI) German teacher, I've been thinking lately about how to provide adequate comprehensible input in an online environment. After 18 years of more or less traditional teaching, I switched to CI teaching for my last five years in the classroom before pursuing world language administrative positions. Now, as a curriculum coordinator at Wayside, my goal in working with our French and German authors is to create proficiency-based, CI-friendly resources that promote the use of the target language for teaching and learning.
CI classrooms are characterized not only by the amount of teacher-provided input (orally, in print, or through audio and audiovisual resources), but by constant, ongoing, unrelenting checking for understanding, so that teachers can adjust their output or provide supports to ensure comprehensibility. CI classrooms are active and highly interactive spaces, with students acting or drawing as they hear or read narratives, responding to Personalized Questions and Answers (PQA), responding to input with rejoinders, showing thumbs up/down to indicate comprehension, etc., as teachers present language in context. But how can you do these things and "teach to the eyes" if you are teaching asynchronously or only see tiny images of students for short times via Zoom?
Here are ten tips I've gathered from authors, colleagues, and other sources for what you CAN do to provide CI, ensure it is comprehensible, and check for understanding. If you have additional ideas to share, please post them in the comments.
Choose quality of input over quantity. You cannot possibly provide the same amount of CI as when teaching in person. Remember also that your learners—and you—may not have the technology, Internet bandwidth, or time to watch hours of teacher-created video and audio content. No one is expecting that.
Limit your teaching of vocabulary and language functions to those that are truly high-frequency and necessary. At Wayside, we already strive to do this by limiting the total amount of vocabulary in each unit and by referring to high-frequency dictionaries as we choose our main vocabulary (Así se dice/Comment dit-on?). Less common or enrichment vocabulary is relegated to Expresiones útiles/Expressions utiles or Además se dice/On peut aussi dire sidebar boxes. If you are expected to assess students during this time, review the formative and summative assessments to see what learners truly need to be successful, and adapt or shorten those assessments to meet your needs. You cannot teach it all, and that's okay.
Be flexible with assignments. In an asynchronous environment, you cannot get immediate feedback from students and adjust the input you are providing on the fly, but you can use delayed feedback to redesign tasks and provide extra supports so that students can revisit them. A benefit of online teaching is that students can read, listen to, or view input sources multiple times to meet their learning goals.
Provide student choice. If you have already curated a selection of online resources for providing CI, create a choice board for students to select a certain number of printed, audio, or video texts. You might also allow students to choose how they demonstrate their comprehension. Consider initiating a Free Voluntary Reading program, using free online resources such as the International Children's Digital Library. Many CI teachers have made their self-created resources available during this pandemic as well.
Use images from the FlexText in your teacher-created presentations. You can right-click and copy images from the FlexText into PowerPoint or Google Slide presentations that you post in the Classroom Forum for students. These can be used for activating prior knowledge about a topic or providing visual support to enhance comprehensibility.
Shift to providing more input in print. Use the authentic resources in your textbook as well as author-created texts as comprehensible readings. At Wayside, the unit vocabulary and structures come from the authentic resources we provide, so these will be comprehensible to students. Vocabulary and grammar presentations in context can also become comprehensible readings. Assign interpretive supplemental or extension activities in Explorer as well.
Teach reading strategies. Using Stoplight Annotation, learners can highlight text in different colors in FlexText, marking words they know in green, words they think they understand in yellow, and words they don't know but that seem important in red, and can share a screenshot with you as a check for understanding. Students can also annotate by selecting text and adding comments. Don't forget to provide pre-reading activities such as brainstorming or predicting to activate prior knowledge, which can be done through the Classroom Forum.
Try Embedded Readings for longer or more challenging reading selections. With this strategy, you will create three versions of an original text, which students will read over three days. The first version will include only main ideas and actions using sentences lifted directly from the original text. The second version includes everything from version one plus some additional details. By day three, students are familiar with the main content and are ready to read the full version. Each version should include some new and interesting information to keep students engaged. This strategy works best with fictional narratives that have an unpredictable ending. Students can demonstrate their comprehension in many ways, such as by drawing illustrations for the text, creating a title for each version of the story, matching actions to characters, etc.
Provide oral input as much as you can. The Classroom Forum allows you to record up to ten minutes of video at a time. You can use this to explain the learning expectations for the day, teach new material, or simply to film your own daily activities around the house while narrating in the target language. If you and your students have the technology resources for longer videos, then record yourself reading aloud to students from a children's book, demonstrating a short recipe, or narrating a story as you show images or act it out. Students will be fascinated to see you in your "natural habitat" making coffee, talking about your garden, or interacting with pets. If video is not feasible, the Classroom Forum allows for even longer audio recordings. When possible, provide multi-modal input by making a written transcript available as well, or provide a follow-up reading activity that is similar to the oral input.
Finally, use the online Portfolio! If you haven't been using the Portfolio for learner self-assessment, now is the perfect time to start. Online learning requires students to be self-regulated and autonomous, and this is a great vehicle for motivating them to take control of their learning. Assign interpretive activities with associated Can-Do statements. Students can use the assignments as evidence for meeting the Can-Do goals in their Portfolio or can upload alternate evidence of their choice. You will find your students' self-reflections about their own learning to be eye-opening and valuable as you move forward.
Whatever you choose to do, keep in mind that no one expects you to recreate the magic of your normal brick-and-mortar classroom experience. Do as much as you and your students can reasonably handle and plan to start fresh next year, meeting students wherever they are at that time. In the meantime, remember to take care of yourself and your family, and continue to support your students by providing a bit of normalcy in their daily routines. Good luck!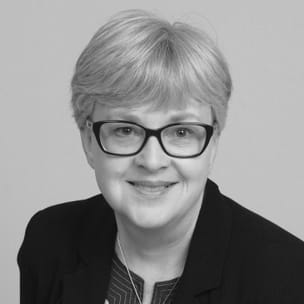 Helen Small is a Curriculum Coordinator with Wayside Publishing and works directly with our talented French and German author teams as they develop resources. Prior to joining Wayside, Helen served as a classroom teacher of French and German, a district world language supervisor, and a state foreign language specialist.
More from Helen