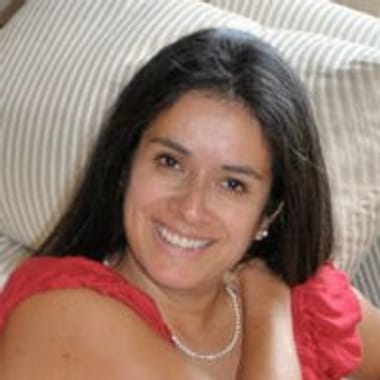 Paulina Carrión
About
Paulina Carrión is a native Spanish speaker from Ecuador, with a bachelor's degree in Speech Pathology and a master's degree in Foreign Language Education from the College of William and Mary. She began her career working with the deaf community in her home country as a speech therapist and later as a sign language interpreter. She has taught pre-K to college level Spanish language courses since 1995 in Ecuador as well as in the United States. In 2000, she also began to incorporate curriculum development into her career.
Carrión is currently a Senior Lecturer of Hispanic Studies at the College of William and Mary, where she has done extensive work as a medical interpreter with Hispanic communities in Wisconsin and Virginia. She is very interested in sharing her own culture and experiences in her language classes. She lives in Williamsburg, Virginia, with her husband and two of her four children.
Carrión collaborated on Wayside Publishing's EntreCulturas 2 author team alongside Megan Cory and Catherine Schwenkler.
Links:
Paulina Carrión on medical transcription
Picture from William and Mary School of Modern Languages and Literatures
Paulina's Programs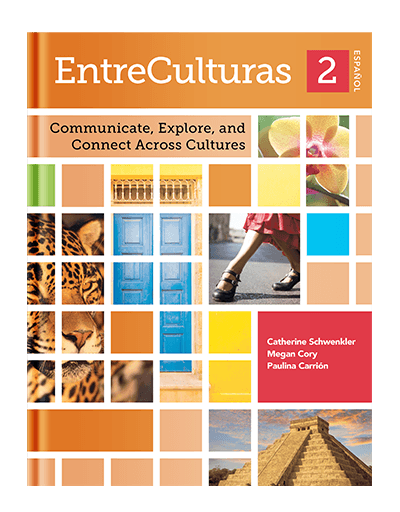 Textbook
Communicate, Explore, and Connect Across Cultures
Novice High —
Intermediate Low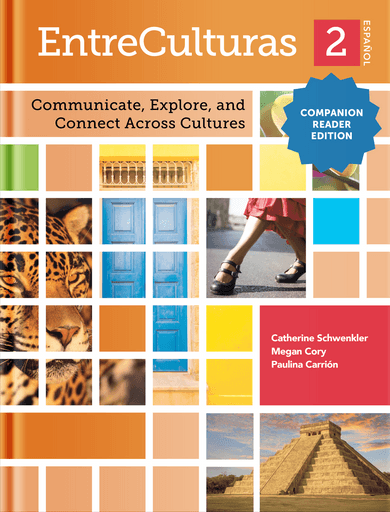 Textbook
Communicate, Explore, and Connect Across Cultures
Novice High —
Intermediate Low