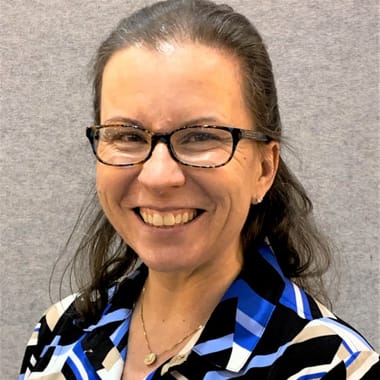 Hélène Schuster
About
Hélène Schuster, a native French speaker from Bordeaux, France, spent her childhood living between France and the United States. She holds a bachelor's degree from San Diego State University and a master's degree from Towson University. After an initial career in business, Schuster transitioned into the education field as a middle school French teacher in 2002. She has been devoting her life to education ever since.
Currently, a French instructor for the Howard County Public School System in Maryland, Hélène provides authentic resources in a classroom celebrated for environmental attributes that cultivate a love for francophone language and culture. Hélène is renowned for student-centered and dynamic instruction. Through student ownership of proficiency growth and the strategic use of differentiated assignments and scaffolds, she is distinguished among her colleagues.
Hélène Schuster has been an integral part of the author team for EntreCultures 1, along with Elizabeth Zwanziger, Brittany Goings, and Ed Weiss.

She is hopeful that EntreCultures 1 enables students to feel confident in their language proficiency by developing their desire to persevere throughout their educational journey.