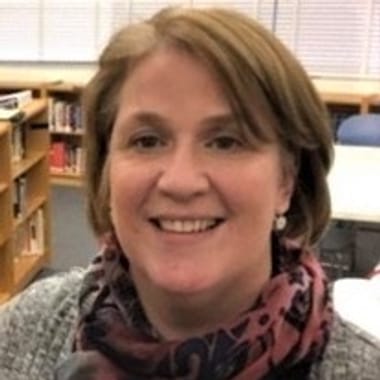 Françoise Vandenplas
About
Françoise Vandenplas is a native French speaker with academic and professional experiences that have prepared her to support learners of French, English, and Dutch. She has overseen French classrooms at all proficiency levels, French immersion programs, and French language departments in the Kansas City MO school system as well as several school systems in Montgomery County, MD. She is proud to currently be serving the learners of Rockville, MD as Supervisor of Pre-K-12 World Language Programs in the Department of Curriculum and Instruction for Carver Education Services Center.
In addition to practical experience in classroom settings, Vandenplas has contributed to the World Language education field through development of countywide newsletters and presentations at MFLA and county leadership meetings and trainings.
Vandenplas was on the Wayside Publishing author team for EntreCultures 3 with Elizabeth Zwanziger, Sara Deveaux, and Kyle Woollums.