Leading the Way to Proficiency in Oklahoma
Approved World Languages Publisher
Welcome, Oklahoma educators!
Wayside takes proficiency-based world language education seriously—so much so that we pioneered proficiency-based textbooks and digital solutions. Take a look at how we write our textbooks, and then scroll through this page to learn more about our products.
Wayside's Commitment to Accessibility
We believe all educators and learners should be able to access and use our textbook and digital offerings, Learning Site® application, and company website.
Triángulo APreciado
The newest edition of this cornerstone program provides an in-depth exploration of Spanish language and culture while preserving the intensive AP® preparation educators have valued in previous versions.
Azulejo
Azulejo's standards-based curriculum, simultaneously emphasizing context and themes, introduces students to high-level critical thinking as it prepares them for success in the AP® Spanish Literature and Culture Course.
Tejidos
Tejidos: Comunicación auténtica en un contexto cultural is a thematic, standards-based Spanish program that aims to engage intermediate-level learners with authentic materials that align with the AP® Global Themes and the IB Temas, Troncales, and Opcionales.
French Series
The standards-based EntreCultures program is all about teaching French language and francophone cultures to novice and intermediate learners through the lens of interculturality. Students discover appropriate ways to interact with a variety of people and  perspectives by exploring the lives of teens across the francophone world and engaging with authentic resources from the beginning.
State Correlations: EntreCultures 1A, EntreCultures 1B, EntreCultures 1, EntreCultures 2, EntreCultures 3
APprenons
APprenons, 2nd Edition, seeks to guide your students to a Pre-Advanced level of proficiency while preparing them for the revised AP® French Language and Culture Exam.
Italian Series
Engage your students in the discovery of the language, the people, the land, and the culture of Italy, with Chiarissimo Uno e Due. Each chapter of this two-book series introduces different regions of Italy and asks novice-low to intermediate-low students to explore aspects of culture such as values and traditions.
State Correlations: Chiarissimo Uno, Chiarissimo Due
View the Full Series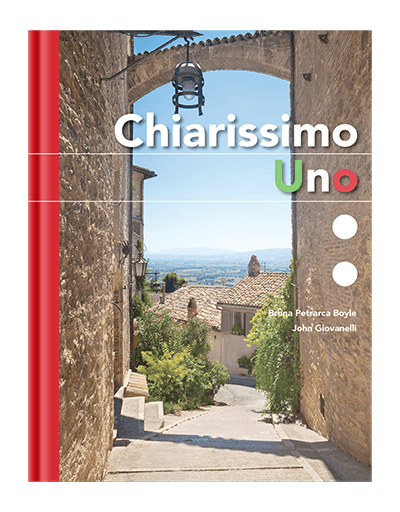 Textbook
Italian Language and Culture Program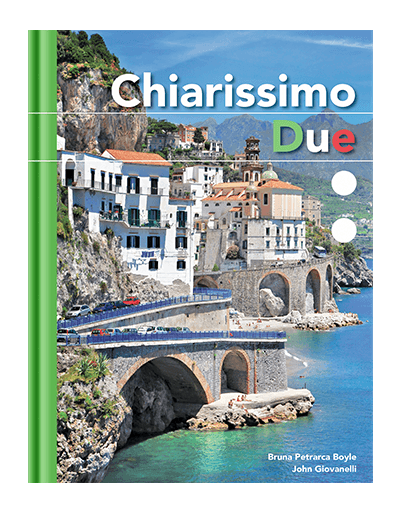 Textbook
Italian Language and Culture Program
Novice High —
Intermediate Low
Comprehension-based™ Readers
Wayside has Spanish, French, and Italian Comprehension-based™ readers at all levels from novice-low through intermediate-high in a wide range of topics. Whether supplementing classroom instruction or adding to their FVR library, teachers are sure to find the ones that fit their learners' needs.
See Readers
Need More Information? We're Here to Help
Contact Teresa Cornett at [email protected] to get answers to all of your questions.