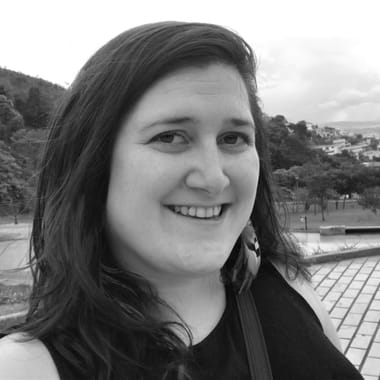 Marnina Falk
About
Marnina Falk taught Spanish for 9 years at Foreign Language Immersion and Culture Studies, a Detroit Public School. In Detroit, she helped write the Spanish I and II curriculum. She also led training for the district language department. Prior to Detroit public schools, she taught English in Costa Rica for 2 years, where she developed English programs for children and adults. She also discovered her passion for Latin dance.
In 2018, Marnina participated in a Fulbright Hays summer seminar in Brazil, where she returned as a Language Curriculum Coordinator for another cohort in 2022. In 2019, Marnina was a Fund for Teachers Fellow in Cuba. Expanding on her experiences in Costa Rica, Brazil, and Cuba, she has created materials about Afro-Latin culture and heritage. She has also continued to practice Spanish and study Brazilian Portuguese whenever possible.
Marnina has presented at MittenCI, Michigan World Language Association conferences, and the Central States Conference on the Teaching of Foreign Languages. She is excited to continue supporting language classrooms across the country in her role as an Instructional Strategist at Wayside Publishing.